27 Jun
Internet Casinos in Canada now an Accepted Way of Life
Stigma dissolves from Canada internet casinos, poker, and sports gambling.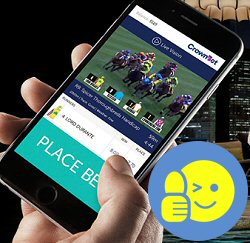 Rejoice, for it is official! According to university researchers, the stigma that has surrounded online gambling—and casino gambling in general—has finally become a deliquesce of nature in Canada. No longer is logging on to an internet casino, poker room or sportsbook a shameful activity, undertaken in the shadows, hidden from our friends and family.
Today, playing for real money at internet casinos in Canada is a normal, acceptable way of life. And to what do we owe this great homage to wagering upon the world wide web? Two things—the evolution of modern technology, and the decades-old Lottery.
Perception of Lottery Helps Remove Stigma from Canada Internet Casinos
Most of us don't consider Canada's provincial lotteries to be a form of gambling. Playing the slot machines, blackjack, or roulette; betting on the weekend's biggest sporting events; tossing chips at the poker table—these are clearly gambling activities. But the lottery? Nah, that's just a game everyone plays while fueling up the tank at the local gas station. Right? Wrong…
Lotteries are the pure essence of gambling. To play the lottery is to place money on the outcome of an event—the exact definition of gambling. We tend to separate lotteries from gambling simply because they are so common place.
No one gives you a sideways glance for purchasing a quick-pick or scratchie from a retail store. But how are lotteries any different from a game of roulette? Put your money on your favorite 'lucky numbers' and hope for the best. It's all the same. And now, the judgmental glances once laid upon online gamblers are dissolving, just as they did for lottery players back in the late 1900s.
Modern Technology Drives Popularity of Internet Casinos in Canada
When online casinos were bound to desktop and laptop computers, internet gambling was something done within the home, away from the prying eyes of the outside world. The stigma was in full swing back then. But two things happened that slowly altered the popular perspective against internet gambling.
First, British Columbia made the bold and pragmatic move to launch its own online gambling website in 2010. It was the first time any North American jurisdiction had ever done so. At that time, B.C. Housing and Social Minister, Rich Coleman, prognosticated:
"British Columbia may be the first jurisdiction in North America to offer games, but I can predict that it won't be the last."
He was right. Shortly thereafter, more provinces followed suit. Even some US states have taken the plunge, albeit in a much more strict and limited manner.
Then, the mobile gambling revolution began. In the last 8 years, smartphones and tablets have become much more commonplace. By 2016, statistics showed 2.1 billion people owned a smartphone, and the development of mobile casino applications was high on the priority list of every digital gaming software brand.
Experts Predict Greater Expansion of Gambling in Canada
Dr. Robert Wood is a Social Science Professor and prominent researcher at the University of Lethbridge in Alberta, Canada. In a recent report, Wood says—of online sports betting, in particular—that it's "not that morally contentious anymore".
Paul Burns, who was appointed the new head of the Canadian Gaming Association (CGA) earlier this year, agrees. Having worked in the industry for the last two decades, Burns says he's "been fortunate enough to experience both the challenges and opportunities" of Canada's $15 billion gambling market.
His primary goal moving forward is to "advance the CGA over the years to come." No doubt, the enhancement of Canada internet casinos, poker rooms, sportsbooks, and lotteries, and any legal restraints currently surrounding them, are high on his agenda.
#1 Canadian-Friendly Casino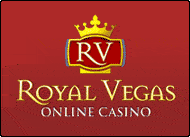 RoyalVegas.ca is our editorial pick for your specific gaming needs in 2022. Currently offering an entire suite of live dealer games, as well as a wide range of Canadian deposit options, RV truly offers a world-class gaming experience.