26 Jun
How Dealer Qualification effects Odds of Casino Hold'em
Real Casino Hold'em Odds: Why it's not a 50/50 game of chance.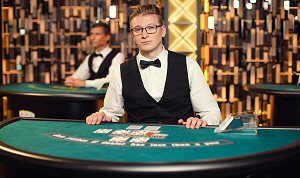 There's no such thing as a 50/50 chance of winning at the casino. Each and every game is designed to give the house an advantage over the player. Big or small, it always exists. Casino Hold'em may seem like a game where players have an equal chance to beat the house. Unfortunately, dealer qualification changes everything.
Casino Hold'em is one of a handful of house-banked games that require the dealer to have a 'qualifying hand' in order for the player to win a full payout. We'll discuss how the dealer qualification rule effects the odds of Casino Hold'em, and you're true chances of winning this popular online and live dealer casino game.
Casino Hold'em Dealer Qualification Rule
Players must make two separate wagers in order to take the game to a showdown. The first is the Ante, placed before the hand is dealt. The second is the Call bet, equal to the Ante. Players can make this bet after seeing their hole cards and first three community cards. Or, they can Fold.
If the player folds, however, they instantly lose, forfeiting their Ante bet. If they Call, they have a 50/50 chance of beating the dealer's hand. However, the payouts don't reflect those odds. Without the dealer's need to qualify, players would want to make the Call on every hand, as this truly would be anyone's game.
Instead, the dealer must have a hand rank of 'Pair of 4s or better' in order to qualify. If not, the player's Call bet is a push, and is returned to them. Only the Ante bet is paid (according to the Ante Pay Table shown below), and then, only if the player's hand beats the dealer. If the dealer's hand does qualify, the player stands to win even money on the Call bet, and a corresponding payout on the Ante. Of course, if the dealer hand wins, both bets are lost.
True Casino Hold'em Odds
Based on these rules, yes, the odds of winning or losing a hand is 50/50. Unfortunately, when the dealer gets a bad hand, you'll win less money overall. When the dealer gets a good hand, you could win more. But then your odds of beating the dealer's good hand are lower.

Throw it all together, and you get a house edge that guarantees, over the long term, the casino will win more money than the players.
The actual odds of Casino Hold'em—the theoretical return to player (RTP)—are determined by Ante Pay Table. The most common pay table for Ante bets looks like this:
Royal Flush – 100x

Straight Flush – 20x

4 of a Kind – 10x

Full House – 3x

Flush – 2x

Anything Less – 1x
Based on this standard pay table for Casino Hold'em, odds favor the house by 2.16%. And that's with a perfect strategy int he mix. A perfect strategy would see players folding only about 18% of their absolute worst starting hands, and moving forward with the other 82%; (according to the world-renowned expert, Michael Shackleford, at Wizard of Odds).
#1 Canadian-Friendly Casino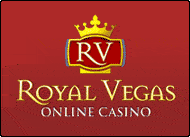 RoyalVegas.ca is our editorial pick for your specific gaming needs in 2022. Currently offering an entire suite of live dealer games, as well as a wide range of Canadian deposit options, RV truly offers a world-class gaming experience.