22 Jun
Are there any Cons to Live Baccarat Casinos?
The negative side of live dealer online baccarat.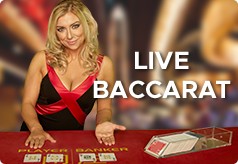 We've already discussed at length the benefits of live online casino gambling. Today, we'll take the opposite approach, detailing only the negative aspects of live baccarat casinos.
There aren't too many of them, but those that do exist are elements you should be aware of before diving head-first into a real money gambling experience. Most don't see them as a significant deterrent, but as we all know, each individual has their own opinion of what is, and is not, worthy of their time, effort, and especially money.
The Negative Side of Live Dealer Online Baccarat
There are only three points of notability here. They include the potential cost of play, the lack of control in game speed, and the irregular degree of camaraderie between players.
#1 Live Baccarat Casinos Cost More (on Average)
The very first thing I noticed when I started playing live baccarat a few years ago was that the minimum stakes are higher than standard, RNG-based online baccarat. In fact, they're often the same as the minimums offered at land-based casinos. One of my favorite things about playing online has always been the budget-friendly nature of online gaming.
Most live baccarat games start at $5. There are plenty of higher stakes games on offer for big spenders, but at $5 per hand, a casual player with just $25-$50 in their bankroll won't find these games too appealing.
The higher cost is understandable, since the operator is paying for professional dealers, the studio, and all that high-tech video/audio equipment. But if you're looking for cheap baccarat tables, they aren't so easy to find in the live arena—unless you know where to look.
Evolution Gaming still offers $1 minimums on their live baccarat tables. Other platforms may have instated $1 minimums since I've tried them, so don't be afraid to look around. But don't settle for higher wagers than you're comfortable with, either.
#2 No Control of Game Speed
Having played RNG baccarat for more than a decade, I got used to the fact that the game pace was entirely in my control. I could click through the game quickly to get in more hands, or take all the time in the world—freshen my coffee, take a phone call, visit the restroom, etc. Live casinos mimic the speed of land-based casinos, and will not wait for you to get comfortable.
There are some option here, too. If you like a more relaxed experience, standard live baccarat games keep a slow and steady pace. If you want something faster, try the Speed Baccarat offered by most live casino platforms.
#3 Playing with Others (Kind of)
Online baccarat is a single player experience—just you and your computer or mobile device. Land-based baccarat is a communal experience—you and everyone else who wants to get in on the action, face to face, shoulder to shoulder. Live dealer online baccarat is nothing like either of these.
Yes there are other players participating, but you can't celebrate with a high-five. You can't buy a round of drinks for the table. You can't hit on the cute young thing in the next seat. All you can do is enter text in the chat window to communicate with the dealer and other players, or turn off the chat window to ignore them.
At the same time, you can't get hit on by a not-so-cute person in the next seat, or smell their breath, or become the sopping victim of a carelessly spilled drink. So whether the odd degree of camaraderie is a negative or a positive is actually up for debate.
#1 Canadian-Friendly Casino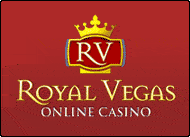 RoyalVegas.ca is our editorial pick for your specific gaming needs in 2022. Currently offering an entire suite of live dealer games, as well as a wide range of Canadian deposit options, RV truly offers a world-class gaming experience.