20 Jun
How to Play Free Live Dealer Casino Games
Yes, you can play live dealer casino games for free!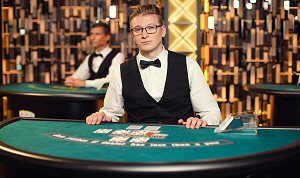 It's hard to believe the live dealer casino industry has been active for 15 years already. That's because it took so long for these games to finally catch on, due largely to the fact that computer and mobile technology had to catch up to what live casinos were offering.
One thing that remained static throughout most of those years—and another reason it took so long for these games to gain popularity—is that you couldn't play free live dealer casino games. Traditional online games could be accessed for free or real money, but not the live variety. It was a cash-only affair.
The most significant difference between the two is the cost to operate the games. Once a gambling website installs computerized, RNG-based games, there's no additional cost to run them. Thus players can access them anytime, in practice or real money mode, without effecting the casino's bottom line. Live casino games aren't so cheap.
Like a land-based casino, these games require real, professional dealers, working from a real casino studio, with a limited number of seats available. It costs money to keep those studios running month after month, and no doubt the payroll expense for all those live dealers is similar. For this reason, live casino games have always required players to wager real money… until now.
How to Play Live Dealer Casino Games for Free
Not every online casino operator presents this highly sought after option, but some of the bigger sites do. The reason behind it is simple. The mobile revolution is in full swing, and internet gamblers are looking for more entertaining ways to break up the monotony of traditional, RNG gambling. The obvious answer is to increase the promotional factor around live dealer games.
As this industry has proven time and again over more than two decades, promoting free game play is a great way to attract new players. That's exactly what they've begun doing for the live gaming arena. But, because these games do cost more to run, free play promotions are always offered on a limited-time, free-trial basis.
There are two common promotions running for free live dealer games. One will deliver a free hour of live casino table access. Once your time is up, you'll have to switch to real money mode to continue. The other is a promo that gives players a certain amount of free-play money to enjoy the live games. With this one, you can keep playing until your chips run dry. Betting the minimum table stakes should help the experience last longer.
Drawbacks to Free Live Dealer Casino Games
There are a few negatives to playing live dealer casino games for free. First of all, without real money on the line, players tend to be a bit more frivolous with their decisions, taking away from the realistic nature of a customarily strategic game. Second, you won't be able to communicate with the dealer or players around you. Interaction is reserved for real money players only.
Last, but most definitely not least, you won't be able to win real money in free-play mode. Standard online casino promotions will offer free credits that can deliver cash winnings (with wagering requirements fulfilled) on games like slot machines, but not at live tables. You have to bet for real money to win real money.
#1 Canadian-Friendly Casino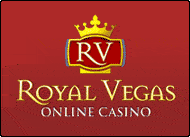 RoyalVegas.ca is our editorial pick for your specific gaming needs in 2022. Currently offering an entire suite of live dealer games, as well as a wide range of Canadian deposit options, RV truly offers a world-class gaming experience.