13 Jun
The Captivating Tale of the First Scratch Card Lotto
Who invented scratch cards, bringing instant success for instant win games?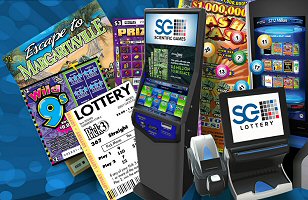 Scratch cards are easily among the most unique forms of gambling on the planet. Available in retail locations worldwide, they provide the ultimate convenience. There's no need to travel to a casino, track, bingo hall, etc. There's no complicated decision making involved. Buy the card, scratch and win (or lose).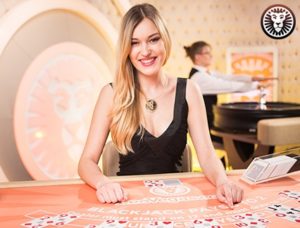 Since its inception in 2012, LeoVegas has been recognized several times for innovation in the gaming industry. With no less than 15 awards, it has established itself as the hub of real money gaming entertainment in Canada.
Since then LeoVegas has expanded its portfolio of offerings, the most notable addition being a high-end "live dealer casino". To accomplish this feat, LeoVegas invested in state of the art technology, including real time camera systems coupled with top of the line security systems to mimick the brick and mortar casino feel online; and with the most attractive dealers you have ever seen.
LeoVegas covers the entire pantheon of classical games from slots, table games like blackjack, video poker, progressive slots, scratch cards, to casual games. The games are powered by Playson, slick and easy to use software, which offers the whole gamut of a premium gambling experience.




Recommended by Editorial Team for 2020
With such ease, it's no wonder these instant lottery tickets are so popular around the globe. Aside from size and price, they're all pretty much the same. The only real difference is what people call them. Scratch cards, scratchies, scratch tickets, scratch offs, scratch games, scratch and win, instant win games, instant lottery, the list goes on…
Who Invented Scratch Cards?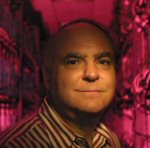 Those lovable lotto games were the brainchild of John Koza. In the 1960's, while earning his degree in computer science, Koza was working for a company that produced promotional scratch off tickets for supermarkets and gas stations.
Those cards were probability based. Every ticket could be a winner, if the player scratched off the correct spots, avoiding the bad ones. They weren't worth much, averaging one to two cents per win, but people loved them anyway—especially because they were free.
As the 1970's rolled in, Koza and his company began entertaining US state lotteries with the idea of instant-win scratch games. At that time, state lotteries were all raffles—much like the drawings held today. Pick some numbers and cross your fingers. They weren't very popular, either.
Instead of a probability games, though, Koza was touting the concept of controlled outcomes. Computer technology was just burgeoning, and he was convinced they could produce something with fixed odds that people would appreciate much more than a long-shot at a lottery drawing. The states weren't convinced, but Koza wasn't willing to give up on his idea.
In 1972, when the company they worked for went out of business, Koza partnered up with co-worker Daniel Bower, a retail promotions specialist, to form a new company. They called it Scientific Games Corp.
Players go Crazy over First Scratch Card Lotto
In 1974, Scientific Games won its first contract with the state of Massachusetts to produce scratch cards. "It was a huge success," said Koza in a later interview. Crowds of buyers mobbed local stores, buying scratchies by the handfuls.
Lottery sales tripled immediately in Massachusetts. Stores were begging for more tickets. Print production had to be increased, and other states were taking notice. Within a few years, Koza and Bower were supplying instant win tickets all over the US, and it wasn't long before their products expanded to other countries around the globe.
These games became much more popular than traditional lottery drawings. They are widely available, inexpensive, and there's no wait to find out if a player has won. The 'buy it, scratch it, cash it' concept took the world by storm. Since Koza and Bower invented scratch cards, their popularity has increased at a faster rate than any other form of lottery in history.
To this day, Scientific Games is the world's largest supplier of lottery systems and games. The company hosts production Australia, Brazil, Canada, Chile, Germany, the US and the UK. They've spent nearly a decade developing digital versions for the online lottery realm, as well. Today, players can turn on their computer or launch a mobile app to purchase the same instant win games, swiping the screen to virtually scratch them and win prizes of anywhere from $1 up into the millions.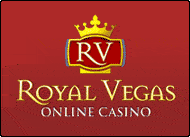 Royal Vegas is our editorial pick for safe Canadian gaming. Currently offering a good range of Canadian deposit options, everything from prepaid gift cards, to eCheck, instadebit and visa/mastercard. That, and a world-class gaming experience, with countless table games, strong variety, and even live dealers. The brand has been in the business for a decade long.