11 Jun
How NOT to Cope with Casino Slot Machine Losses
There are ways to deal with losing at casinos. This is not one of them…
Niagara Falls is one of the most famous tourist attractions in all of North America. With spectacular views from both US and Canadian sides of the falls, it's no wonder so many casinos have chosen to set up shop in the area. One of them, Seneca Niagara Casino in Upstate New York, is asking for the help of local authorities in finding a man who clearly doesn't know how to deal casino slot machine losses.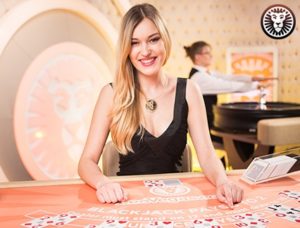 Since its inception in 2012, LeoVegas has been recognized several times for innovation in the gaming industry. With no less than 15 awards, it has established itself as the hub of real money gaming entertainment in Canada.
Since then LeoVegas has expanded its portfolio of offerings, the most notable addition being a high-end "live dealer casino". To accomplish this feat, LeoVegas invested in state of the art technology, including real time camera systems coupled with top of the line security systems to mimick the brick and mortar casino feel online; and with the most attractive dealers you have ever seen.
LeoVegas covers the entire pantheon of classical games from slots, table games like blackjack, video poker, progressive slots, scratch cards, to casual games. The games are powered by Playson, slick and easy to use software, which offers the whole gamut of a premium gambling experience.




Recommended by Editorial Team for 2020

How Not to Deal with Losing at Casinos
According to this morning's headlines, a male slots player at the NY hotel and casino resort had a rough time on Friday. There's no indication of just how much money he lost playing the slot machines that day. But we do know how much he owes the facility now, following a tyrannical response to those losses.
At approximately 8:45 that morning, employees of Seneca Niagara Casino discovered more than two dozen of the slot machine chairs had been severely damaged. According to authorities, the man used a sharp object of some type to slash 26 of the casino's seats, resulting in nearly $9,000 worth of damage.
After reviewing the casino's surveillance footage and tracking Player Card activity, a suspect was quickly identified. Police are currently on the lookout for the vandal, who is—at the least—facing charges for destruction of property. The culprit's name has not been released.
Better Ways to Cope with Casino Slot Machine Losses
There are many ways to cope with casino losses. Destroying the casino's property certainly isn't among them. Obviously, that will only cost you even more in the long run. For this individual, lack of self control will cost him about $9,000, plus additional fines, court fees, possibly even jail time.
Don't let yourself get so frustrated by a strain of bad luck. It happens. If you feel yourself becoming stressed by the amount of money you're losing, or the repetition of negative outcomes, it's time to take a break. And the sooner, the better!
Take a walk outside and get some fresh air. Go for a snack at the food court, or a meal at the buffet. If funds are getting too low, it's best to leave the casino altogether. Taking a break before you get to that point is the better solution.
Bankroll Management Key To Positive Experience
The best way to avoid getting yourself into such a situation is to ensure that you never lose more than you can afford in the first place. A responsible gambler exhibits proper bankroll management. This player will not spend bill money, grocery money, or any other funds that are already assigned to a specific need. Instead, only extra money is used to gamble.
This player also knows that winning is far from guaranteed. In fact, losing at casinos is the most common outcome, and should be expected. A responsible player knows that they are, in all likelihood, going to pay for their casino entertainment. If the game's aren't enjoyable enough to take the risk, what's the point in playing them?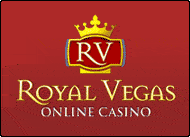 Royal Vegas is our editorial pick for safe Canadian gaming. Currently offering a good range of Canadian deposit options, everything from prepaid gift cards, to eCheck, instadebit and visa/mastercard. That, and a world-class gaming experience, with countless table games, strong variety, and even live dealers. The brand has been in the business for a decade long.