30 May
How to Set Limits to Online Casino Deposits
Setting online casino deposit limits; the responsible way to play.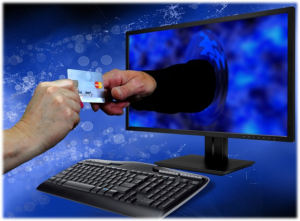 A responsible gambler is one that knows their limitations. These are the types of players who know what they can afford, and limit themselves to how much they can wager in a given day, week or month. The smartest of them all will take added steps to ensure they never exceed that limit.
Thanks to modern technology, it's easy to set limits to online casino deposits. Unfortunately, most players don't do it. The most common reason is not that they aren't responsible, or that they aren't smart, but that they simply don't know the option is available to them.
How to Set Online Casino Deposit Limits
Setting limits is a simple, three steps process. It doesn't matter what banking method you use, either. The same procedures can be applied to all other deposit options.
Choosing The Right Casino
First and foremost, make sure that you are registered with a distinguished, reputably licenced iGaming operator. Many websites boast licences from multiple jurisdictions. The most reputable of all is the UK, so keep an eye out for the UKGC logo. All UKGC licencees are required to offer their players heightened protection services, including voluntary self-exclusion and intermittent deposit limits.
Why is this so important? Any casino website can claim to offer voluntary deposit limits. But if they aren't mandated by a regulatory body to uphold them, they may let a player continue depositing anyway. The responsibility of the operator is just as important as the responsibility of the player.
Considering Your Limits
Think about your budget situation. How much money do you make? And how much of that needs to go to bills, household essentials and other necessities? Any extra money you have left over, once everything else is covered, can be used for entertainment purposes. Set a bit aside for special things like dining out, date night, etc. What's left can be your bankroll limit.
Next, consider how often you get a pay cheque. This is probably the point at which you'll want to set limits to your online casino deposits. By this, I mean if you're pay cheque comes weekly, set a weekly limit. For bi-weekly or monthly paydays, set the limit to the corresponding time frame. You can also set daily limits to avoid wagering away your bankroll in the first 24 hours, but make sure to set those payday limits as well, so you don't go crazy every time the clock strikes midnight!
Requesting Limits to Online Casino Deposits
With all the preparations out of the way, it's time to set your limits. There are a couple of ways to do this. Some sites offer personal limitations within your account settings. Take heed that once set, you can't simply go back into these settings and change them. This would make it awfully convenient for a problem gambler to go broke.
Another option is to open a Live Chat with a member of the casino's support team. Let them know that you want to set a limit, and they'll take care of the grunt work for you. They may require you to verify your account information, ensuring that you're the one at the keys. Then simply tell them how much you want your limit set at, and how often to enforce this limit.
You will also need to request a time frame for online casino deposit limits. Optional time frames are usually 3 months, 6 months, 12 months, or 36 months. Be mindful, because once you set a limit, you can't change it until the time frame expires.
#1 Canadian-Friendly Casino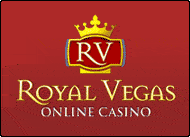 RoyalVegas.ca is our editorial pick for your specific gaming needs in 2022. Currently offering an entire suite of live dealer games, as well as a wide range of Canadian deposit options, RV truly offers a world-class gaming experience.
About the Author
Adalene Lucas: is our jack of all trades here at DBC. She is a skilled coder, gambler, writer and webmaster. She lives in Manitoba where she enjoys the lush landscapes and camping near Tulabi Falls. Nature gives her inspiration to write. When she's not immersed in nature, her favorite words are "game theory". She lives with her husband and their two Labradors, Kophy and Whisper.