25 May
Diodati pleads for Live and Online Sports Betting in Canada
Niagara Falls Mayor Jim Diodati implores Canada to permit legal sports betting on single events.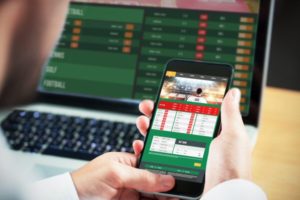 The list of influential supporters for the legalization of single-event live and online sports betting in Canada got longer this week. The Canadian Gaming Association began lobbying for legalization last week, the very moment the US Supreme Court made its decision to destroy PASPA.
BC's gaming regulators and Attorney General David Eby got on board right away, as well. And this week, Niagara Falls Mayor Jim Diodati is joining the charge.
Diodati Supports Legal Sports Betting on Single Events
On Monday, Mayor Diodati sent words of encouragement to officials in Ottawa, imploring them to reconsider their current stance on sports lotteries. He says that the US decision to obliterate PASPA, a law that, for 26 years, has made it illegal to offer sports wagers in any state outside of Nevada, will have an adverse effect on the limited parlay betting that's allowed now; especially in bordering cities like Niagara Falls and Windsor.
"We were already being beat at single-sports betting by Las Vegas and illegal online sites and now this ruling is going to open the flood gates," says Diodati. He and the entire Niagara Falls City Council have supported a transition to single-event betting at casinos in Canada since 2011.
Now, he's renewing his push to convince the Canadian government that the time is now—if not long passed—to staunch the flow of gaming revenue to offshore online sportsbooks and neighboring jurisdictions. In Diodatio's words, it's time to stop the "bleeding of money leaving our own country," by legalizing single-game sports betting in Canada.
Expansion to Increase Economy, Employment, Competition
"Through motions of council, as well as lobbying of elected officials in Ottawa, council has long made its support known and reinforced the importance of this type of gaming to jobs, the economy and strengthening Canadian offerings against neighbouring competitive markets," says Diodati.
In 2012, a piece of legislation designed to allow for single-game wagers was approved by the House of Commons. But the Senate disagreed, defeating the bill. A few years later, an similar bill failed as well. The Mayor's ire was evident in his statements this week.
"The Senate killed it," he says. "The Senate — an unelected, unaccountable, out-of-touch group of people — made a decision to go against the will of the government, who represents the will of the people."
The Mayor and Windsor officials teamed up in 2014 to lobby in Ottawa, explicating the economic consequences of failure to amend the laws and allow for legal sports betting on single events. The CGA then estimated the country was losing $14 billion a year to illegal sports wagers.
Mayor Diodati's reasoning for regulation is a simple one, and one that's hard to argue with. "We are not saying that gambling is right or wrong. We're just saying if the money has to go anywhere it should stay in Canada."
Only time will tell if the Canadian government agrees with his sentiments.
#1 Canadian-Friendly Casino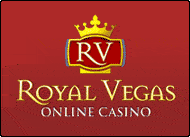 RoyalVegas.ca is our editorial pick for your specific gaming needs in 2022. Currently offering an entire suite of live dealer games, as well as a wide range of Canadian deposit options, RV truly offers a world-class gaming experience.