17 May
Proactive Players earn more Online Casino Perks
Learn to be proactive about online casino bonuses and claiming free spins without deposit.
As any avid online casino player knows, operators love to present generous promotional offers to attract new members. A newly registered player can expect things like a free no-deposit bonus, free spins on the slots, and/or a huge first-time deposit bonuses that matches anywhere from 100% up to 1000%. High-rolling VIPs get similar treatment.
What about all the loyal members who only play casually? Let's be honest here—these players make up the bulk of the iGaming community. Unfortunately, operators don't promote nearly so many online casino bonuses and other perks for the little guys. Or, at least, it seems that way.
In reality, it's not that these players are being ignored. More often than not, such promotions do exist. The problem is that most gambling sites simply don't expose existing-player promos as prominently as they do new-player and VIP bonuses. And that means it's your job to…
Be Proactive About Online Casino Bonuses
Once an online casino has got you as a member—especially when your account balance is nicely padded—they won't be quite so active about sending promotions. If your funds begin to dip, you can expect an email or maybe even a pop-up message upon login. They'll happily encourage you to make a deposit, with a reload bonus of some size attached. But until then, chances are you won't hear much from the casino's promotional department.
That doesn't necessarily mean that there's no special offers to take advantage of. In fact, many of today's most populated online casinos present valuable promotions on a regular basis. They could be, daily, two or three times a week, once per week, etc. But you won't know about them unless you proactively seek them out. That means making a pit-stop on the site's promotions page each time you log in.
Online casino perks aren't always geared towards depositing members, either. Sure, you'll probably find some reload bonus offers, providing a percentage match, or a few free spins, if you make a deposit. But many times, you can take advantage of a promotional offer without having to hit the banking page first.
Claim Free Spins Without Deposit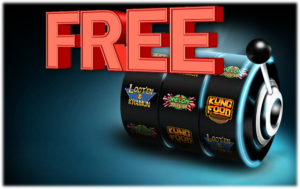 Outside of new-player promos, free spins that don't require a deposit to claim were once a rarity in the realm of online casino bonuses. Now, they are popping up at more and more reputable websites. And these are the offers you really don't want to miss out on, since there's no risk involved.
How they are promoted can vary. You may simply find 10 free spins on the promotions page one day—kind of like a 'thank you' just for taking the time to look. Other times, there might be some extra requirement to earn them.
One marketing tactic—which was clearly mimicked from the social mobile gaming industry—is free spins designated for consistently active players; specifically, those who log in on consecutive days. I've seen offers where logging in three days in a row awards a free spins bonus on the third day. Then, by continuing to log in each day thereafter, the same amount of free spins can be claimed. Once you miss a day, the offer expires, and you'll have to login for enough consecutive days again to get it back.
Unlike some online casino bonuses, these offers aren't usually hidden away. After all, there's nothing a gambling website likes more than to see its players logging in and wagering money on a daily basis. But if you don't take the time to read the details when that promotional pop-up appears, you could be missing out on a lucrative opportunity to claim countless free spins without depositing.
#1 Canadian-Friendly Casino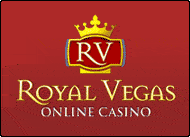 RoyalVegas.ca is our editorial pick for your specific gaming needs in 2022. Currently offering an entire suite of live dealer games, as well as a wide range of Canadian deposit options, RV truly offers a world-class gaming experience.