15 May
2018 Monthly Millionaires on Mega Moolah Slot – Who's Next?
Mega Moolah progressive jackpot slots paying out every month in 2018. Is another winner destined in May?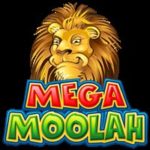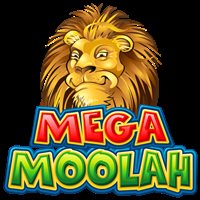 As progressive jackpots go—especially the multi-million variety—they aren't expected to pay out very often. In the land-based gambling realm, a machine that averages a strike once, maybe even twice per year, is considered lucrative. But Microgaming's progressive Mega Moolah Slot is ultra-hot in 2018. And if it keeps paying at this rate, another millionaire will be made before the month is out.
Mega Moolah Progressive Jackpot Slots are Super Hot in 2018!
Last year, the Mega Moolah was firing off multi-million strikes at a more rapid pace than ever before. The immensely popular online slot machine delivered over €150 million in jackpots (including all tiers) over the course of 12 months. None could have predicted that 2018 could possibly be any better. But right now, it's on track to blow 2017 out of the water.
The Mega Moolah's progressive has paid each and every month since the start of 2018. That's mind-blowing compared to the game's previous average of delivering its mega jackpot every 10-11 weeks. None are more proud of these high-frequency, life-altering payouts than the game's creators at Microgaming.
"We all thought 2017 would be a hard year to top after the network paid out over €150 million in jackpots, but 2018 is shaping up to be a huge year for Microgaming's progressive jackpot network!" exclaims the Isle of Man company's Games Publisher, David Reynolds.
"Multi-millionaires have been made each month so far and we are incredibly proud to offer the largest progressive jackpot network in the industry."
Timeline of Mega Moolah Slot Strikes in 2018
Over the first four months of the year, the Mega Moolah has unleashed its jackpot four times already; specifically, once every calendar month. The timeline of strikes, including the online casinos that delivered the payouts, are as follow:
January 14, 2018 – A lucky member of Zodiac Casino was playing the Mega Moolah Slot when the game released a massive payout of €2,424,117 ($3,687,167).
February 27, 2018 – This time, it was a member of Canada's most popular online casino, Royal Vegas, that struck the jackpot—also on the original game title—for €4,769,344 ($7,452,254).
March 8, 2018 – Just 9 days later, the 'Millionaire Maker' was at it again. This time, it was a player at Captain Cook's Casino that triggered the ultimate prize wheel for €4,365,843 ($4,365,300).
April 19, 2018 – The latest life-changing payout was just a few weeks ago, when a most fortunate member of Grand Mondial Casino scooped the Mega Moolah jackpot for €4,603,056 ($5,691,250).
As always, each winner receives their payment post-haste in a single, lump sum.
Will Another Millionaire Strike in May?
Today marks the half-way point through the month of May. With little more than two weeks to go, anticipation is high that the Mega Moolah progressive jackpot slots will stay on track, once again unleashing the ultimate prize before the month is out. It's value at time of writing? An impressive $3,245,550!
Since the original Mega Moolah was first released in late 2006, it—and its multiple descendants (Mega Moolah 3-Reel, Mega Moolah Isis, Mega Moolah Summertime, Mega Moolah 5 Reel Drive)—have paid out a whopping €874 million to nearly 50 instant millionaires. Who will be next?
#1 Canadian-Friendly Casino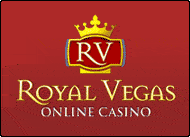 RoyalVegas.ca is our editorial pick for your specific gaming needs in 2022. Currently offering an entire suite of live dealer games, as well as a wide range of Canadian deposit options, RV truly offers a world-class gaming experience.
(Remember to Gamble Responsibly)