12 May
Online Blackjack Games that are Easy to Win
What's the easiest blackjack game to win online?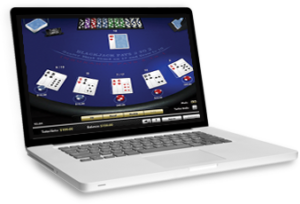 This question is a lot more common than yo might think. Then again, if you've landed on this page, you're among the masses who are all wondering the same thing. Due to immense growth of the iGaming industry over the last two decades, finding online blackjack games that are easy to win isn't so simple as it once was.
Sure, finding online blackjack games is simple. They're everywhere. There's so many of them, it's made it incredibly hard to choose the right one. The problem is that they all have slight, if not significant, rule variations. Blackjack games are not created equally, by any means!
Almost every single variation in the rules will effect the house edge; or the casino's odds of winning a hand. And rest assured, you won't find any beatable blackjack games; at least, not anymore. If they existed, every smart player would be winning money, and casinos would be out of business.
I should mention that, in the past, player edge games did exist, both online and on land. Theire brief presence was mostly due to errors in calculation. Once operators realized that players could gain an advantage by employing basic strategy, those games were removed. Boss Media's old single deck blackjack game was once among them, but it's long gone now.
Finding the Easiest Blackjack Game to Win
The trick here is to find the game with the lowest house edge and employ the right strategy. Doing so will increase your theoretical return to player (RTP) to the highest possible amount. I say theoretical, because the 'luck of the draw' will always play a role in actual RTP.
Blackjack is so wildly popular because it gives players the best opportunity to achieve a high return, often delivering an RTP well above 99%. But, as I said above, the availability of blackjack games online is massive. There are many, many software platforms presenting their blackjack games at thousands of online casinos. I have not played them all, or reviewed all of their rules. Therefore, I cannot simply say 'This one is best, go play it!'.
Instead, I'll provide yo with a list of major software suppliers, and their online blackjack games that are easiest to win.
Playtech – Blackjack Switch – RTP 99.86%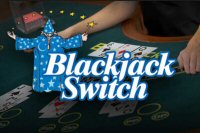 You wouldn't normally expect a high-variation game like Blackjack Switch to be so high in payout potential, yet this one comes in at a favorable 99.86% (house edge 0.14%). Players must bet on two hands at once, and the 'Switch' rule allows them to exchange the second card between two hands, if they wish. For example, two originally terrible hands of K-5 and 6-J, would look a lot more affable as K-J and 5-6!
Microgaming – Vegas Single Deck – RTP 99.69%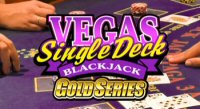 Microgaming software comes with around a dozen variants, but the best by far is their Vegas Single Deck game. Single deck games are always better than 4, 6, or 8 deck shoes, so long as other rules favor the player as well. With proper strategy applied, you can expect an RTP of 99.69% (house edge of 0.31%) on this one.
NetEnt – Pontoon – RTP 99.62%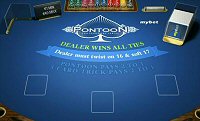 If you enjoy NetEnt casinos, the easiest blackjack game to win is Pontoon. Pontoon is a classic version of blackjack that pays very well for a natural 21 (aka Pontoon), delivering a 2-to-1 return. It also offers the 5 Card Charlie rule (although it's not called that), wherein any 5 cards totaling 21 or below will beat any 2-4 card total (except Pontoon). That also pays 2-to-1. The trade off is losing all ties, and no exposed dealer card. The end result in an RTP of 99.62% (house edge 0.38%).
#1 Canadian-Friendly Casino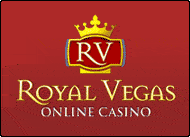 RoyalVegas.ca is our editorial pick for your specific gaming needs in 2022. Currently offering an entire suite of live dealer games, as well as a wide range of Canadian deposit options, RV truly offers a world-class gaming experience.