11 May
Gamblit's 'TriStation' Real Money Skill Games Approved
Gamblit's 'TriStation' skill-based gambling games coming to US and Canada casinos.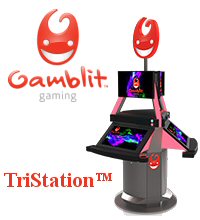 For months now, Gambling Gaming has been testing out its latest invention at select Las Vegas casinos. The company, which specializes in real money skill games, was previously permitted to run a trial of its 'TriStation' gambling devices. If they passed regulatory inspection during this phase, Gamblit would get the green light to present the to casinos all across North America.
This morning, the California-based games developer announced it's received the green light they've been waiting for. Nevada regulators have stamped their approval on the Tri-Station games. With that done, the company can now begin presenting this innovative product to gambling regulators in other US and Canadian casinos.
TriStation Skill-Based Gambling Games
Gamblit Gaming's TriStation gaming devices are like nothing before seen in land-based casinos. They are designed as single-player games, with a trio of gaming stations around each sleek cabinet. Players can choose from one of five exciting real money skill games to play. All are neatly presented on a single, touch-screen gaming monitor.
"The TriStation approval is a huge win for Gamblit Gaming and another step forward for the skill gaming movement," says Gamblit Gaming CEO Eric Meyerhofer.
He went on to describe the success of their new TriStatin games, and what types of players they've been attracting. "After six months of operation, we saw our average player was 36 years old; 22 years younger than the average slots player in Nevada. Additionally, nearly 2/3 of our players were not using player rewards cards, equating the launch of our games to a new, untapped revenue stream for casino operators."
If Gamblit is correct in its assumption that these new skill based video games are drawing in a new crowd of players, there's no doubt casinos all over North America are going to want to install them on their gaming floors.
5 Real Money Skill Games to Choose From
In its current form, the TriStation gaming machines have five different titles to choose from. They include:
Catapult King
Catapult King is a mobile gaming app developed by Wicked Witch. The free app has been downloaded by more than 40 million users, placing it among the most popular social games of all time. Players use essential physics skills to fire the catapult and topple knights.
Into the Dead
Immensely popular among 'zombie apocalypse' gaming fans, Into the Dead is a creation of PikPok. After more than 77 million downloads, this fast-paced game is sure to be extremely popular among casino goers.
Lucky Words
Perfect for word puzzle aficionados, Lucky Words is an original creation of Gamblit Gaming that gives players 30 seconds to chain letters together, form words, and win some cash.
Match 3volution
Another Gamblit Gaming original, Match 3volution combines the famously fun match-3 genre of mobile games with the enjoyment of evolving cute and cuddly creatures into their adult form.
Smoothie Blast
Another match-3 style game developed in-house; Smoothie Blast invites players to swipe fruits, make matches, and blend a delicious smoothie for a chance to win big.
From the Vegas Strip to US and Canada Casinos
Originally licenced under Nevada's New Innovation Beta program, Gamblit's TriStation has spent the last six months appealing to patrons of Vegas Strip casinos, Planet Hollywood, MGM Grand and The Venetian. Now they're ready to roll out across North America. The variety of skill-based gambling games is soon to receive an expansion as well.
Meyerhofer is confident that, "With hit games like Jetpack Joyride, Deal or No Deal, PAC-MAN and Cut the Rope launching later this year, the future of skill-gaming is very bright."
#1 Canadian-Friendly Casino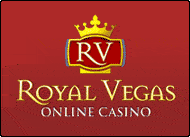 RoyalVegas.ca is our editorial pick for your specific gaming needs in 2022. Currently offering an entire suite of live dealer games, as well as a wide range of Canadian deposit options, RV truly offers a world-class gaming experience.