8 May
Hard Rock Casino Ottawa one step closer to $318M expansion
Hard Rock Ottawa Casino could bring 2x revenue to Canadian capitol.
Following its recent acquisition by the Seminole Tribe of Florida and their partners at Rideau Carleton Raceway, the new managers of the Hard Rock Casino Ottawa are hoping to make big changes. There are major plans in the works for a $318 million expansion of the property, and only one hurdle remaining.
Late last week, the Ottawa Rural Affairs Committee gave its approval for the project. The only obstacle left now is to receive similar approval from City Council for a re-zoning application. So far, public opinion conditionally favors the plan, and if Hard Rock is willing to bargain – and it seems they are – it won't be long before crews break ground on a throng of additions to the popular casino in Ottawa.
Hard Rock Ottawa Casino Expansion Plan
According to casino management, the expansion will include a bevy of new tourism-boosting amenities. The plans call for a 9-story hotel with 200 guest rooms and suites, along with a 1200-car parking garage to accommodate more visitors. The company also wants to add a 2,500-seat theater and several new restaurants to the property.
Furthermore, Hard Rock Ottawa is hoping to add 750 additional slot machines and 20 new table games to its casino floor. Thanks to regulatory guidelines, permission is not necessary for the extra slots, which would bring the casino's total to 2,000. The rest of the proposal, however, will require the city's green light.
You Scratch My Back, I'll Scratch Yours
The biggest issue to arise thus far has been the public's opinion on nearby road conditions. Residents of Ottawa have already complained that the roads are deteriorating fast due to the high traffic rate in surrounding communities. Thus, in exchange for their approval, the city is asking Hard Rock to take responsibility for the road conditions; especially considering how much faster the infrastructure is bound to deteriorate following the expansion.
Owners are predicting that the project will generate great economical benefits for the city. An estimated 3,100 construction jobs will open up, followed by 900 permanent positions within the complex once construction is complete. It could also generate twice as much revenue.
Hard Rock has estimated that the annual host city allotment, which has fallen between $5.5m and $6m in previous years, will increase to $12 million. That's a generous amount for the city's coffers. But to the people of the Canadian Capitol, it also means twice as much road work, at twice the expense.
Hard Rock Casino Ottawa Ready to Bargain
Hard Rock spokesman Jack Sterling has assured the community that the company is more than willing to take responsibility for the problem. Not the entire problem, mind you, but its fair share.
"We're not blind to the issues that are occurring all across Ottawa, never mind the south end," Sterling told CBC News. "It's not to say that we're going to take on 100 percent responsibility for all the improvements. We will participate to the extent that Hard Rock is impactful in that area."
Just how "impactful" Hard Rock Ottawa Casino is will be determined by an impending traffic management study. A final vote for the re-zoning application will take place on Wednesday, May 9. If approved, constriction can get underway immediately.
#1 Canadian-Friendly Casino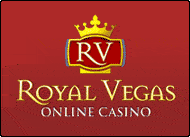 RoyalVegas.ca is our editorial pick for your specific gaming needs in 2022. Currently offering an entire suite of live dealer games, as well as a wide range of Canadian deposit options, RV truly offers a world-class gaming experience.