3 May
3 Unique Casino Games to try when Blackjack gets Boring
3 unique casino card games you've probably never played before.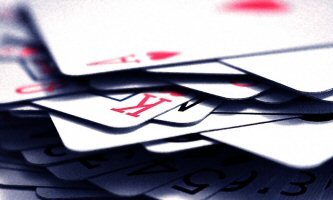 Most online casino gamblers never bother to try out the full variety of games; especially table and card games. We tend to stick to what we know. Many players only enjoy slot machines, which provide an unparalleled level of entertainment without any need for deep-rooted strategies. Others may play blackjack exclusively, as it's among the lowest house edge games with proper strategy applied.
There's nothing wrong with this means of game selection. However, after a while, it does tend to get monotonous; particularly for those who only play card games like blackjack or baccarat. If you feel yourself falling into such a rut, having played these more popular games until your eyes bled, I've got a suggestion.
Try These Unique Casino Card Games
There are three unique casino games you've probably never tried before, and they can definitely help break up the monotony. They include Casino War (gambling version of the old children's card game, War), Red Dog (a variant of Acey-Deucey), and Ultimate Hold'em (house-banked Texas Hold'em poker).
Casino War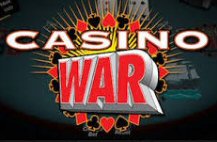 Remember the classic game of War we played as kids? If so, this is the same game, but with money at risk. If not, here's a brief run-down of the rules.
After placing a bet, the player and dealer each receive one card. The higher card wins, with players receiving even money payouts. Aces are highest, 2's lowest.
In the case of a tie, the player's can elect to "go to war" by placing a second bet. If they do, the dealer will burn three cards, then deal another card to the player and himself. Again, the highest card wins. However, if the player wins, the original bet is a push, and only the second bet is paid even money. If the dealer wins the "war", the player loses both bets.
Red Dog Poker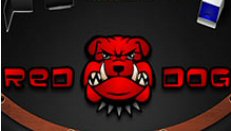 If you ever played Acey-Deucey as a kid, you should be familiar with how this game works. Players make an Ante bet, then are dealt two cards face up. The lower card is placed on the left, the higher on the right. Players can then Call (stay with the Ante) or Raise (place another bet equal to Ante).
The object is to receive a third card with a numerical value that falls between the first two cards. For example, if the first two are 3 and J, anything from 4 to 10 will win. If the third card falls outside those parameters (2, Q, K, A), the hand loses.
If there is no spread between the first two cards (i.e. 4-5, it's an automatic push, and the Ante is returned. If the first two cards Pair, the third card will be dealt. If it results in a 3 of a Kind, it pays 11:1; otherwise, it's a push.
The higher the spread between the first two cards, the higher the payout will be for a win, as defined in the pay table below.
| | |
| --- | --- |
| Spread | Payout |
| 1 | 5 to 1 |
| 2 | 4 to 1 |
| 3 | 2 to 1 |
| 4 thru 11 | 1 to 1 |
| Consecutive / Pair | Push |
| Three of a Kind | 11 to 1 |
Ultimate Hold'em Poker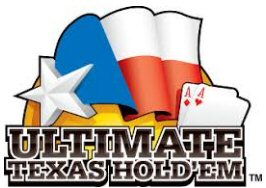 Ultimate Hold'em (aka Ultimate Texas Hold'em) is a house-banked variant of the popular player-vs-player poker game, Texas Hold'em. In this version, players aren't competing against other players; just the dealer.
Play starts with two equal bets; the Ante and the Blind. Player and dealer each receive two hole cards (dealer's face down). Player can now Check (no bet), Play (bet 3x or 4x the Ante), or Fold (lose all active bets).
Three community cards are played face up. Community Cards are used by both players (combined with their own hole cards) to form a complete hand. Again, the player can Check, Play (bet 2x the Ante), or Fold.
The last two community cards are placed face up. Once more, the player will Check or Play (bet equal to Ante). There's no point in folding now!
The player's and dealer's hands turn face up. The highest 5-card poker hand from each is displayed, and the higher ranking hand wins.
The dealer will need at least a pair to qualify. The following chart describes this unique casino card games paytable.
| | | |
| --- | --- | --- |
| Dealer's Hand | Player's Hand | Pay Table |
| Dealer Qualifies | Player wins | All bets paid 1:1 |
| Dealer Qualifies | Player ties | All bets push |
| Dealer Qualifies | Player loses | All bets lost |
| Dealer doesn't Qualify | Player wins | Ante pushes, others pay 1:1 |
| Dealer doesn't Qualify | Player ties | All bets push |
| Dealer doesn't Qualify | Player loses | Ante pushes, others bets lost |
#1 Canadian-Friendly Casino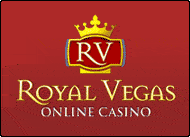 RoyalVegas.ca is our editorial pick for your specific gaming needs in 2022. Currently offering an entire suite of live dealer games, as well as a wide range of Canadian deposit options, RV truly offers a world-class gaming experience.