1 May
Microgaming brings Responsible Gambling Education to Isle of Man
Microgaming promoting safe gambling habits through YGAM.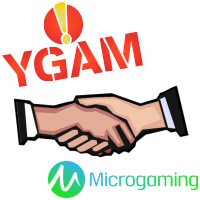 Gambling is a fantastic form of entertainment for the vast majority of players. Unfortunately, it can also be a detrimental hazard for some. The iGaming developers at Microgaming are well aware of this. To better protect gamblers – especially those of the millennial age – Microgaming is helping to bring a superior gambling-harm prevention programme to the company's native home, Isle of Man.
According to this morning's press release, Microgaming is donating £12,680 to the The Young Gamblers Education Trust (YGAM), a UK-registered charity organization that provides accredited educational courses on the prevention of gambling-related harm.
YGAM has a very specific mission statement:
"To inform, educate and safeguard young people against problematic gambling and social gaming."
For the last three years, YGAM has been providing its accredited education programme throughout the UK, Gibraltar, Malta and the Netherlands. Thanks to Microgaming's generosity, YGAM will now bring its exceptional services to Isle of Man.
Microgaming Promoting Safe Gambling Habits at Home
Microgaming is the oldest online gambling software company in the world, with head offices located on the Isle of Man. In 2014, the company launched a unique initiative it calls PlayItForward. Through this programme, the iGaming group makes sizable donations to a number of worthy groups and charitable organizations each year.
PlayItForward focuses its donations on four primary areas of need, including health, education, charity and youth activity programmes. Thus its donation to YGAM is a perfect fit that meets the goals of all involved.
"Promoting responsible gaming and supporting our local community are hugely important to us, so we were naturally keen to support YGAM in extending its accredited programme to the Isle of Man," says Kimberley Broad, Head of Compliance at Microgaming.
"We have been very impressed with the charity's success on building a programme that focuses on increasing awareness and resilience against gambling-related harm," she continues. "We look forward to supporting them in delivering the vital training workshops on the island."
YGAM CEO Lee Willows comments:
"We are hugely grateful for the donation from Microgaming PlayItForward as we believe taking our programmes to the Isle of Man will enable us to engage with another professional (teaching) audience and gain valuable feedback on the relevance and educational content."
YGAM's Role in Promoting Responsible Gambling
YGAM's primary role on the Isle of Man will be to provide superior educational tools to professionals who already work in related sectors. They call them 'Train the Trainer Workshops'. Through these workshops, "YGAM delivers accredited training to teachers, youth workers, community mental health colleagues, prison and probation colleagues and community volunteers, enabling them to deliver the YGAM gambling-related harm-prevention programme."
Microgaming says their cooperative mission is to provide young gamblers with "digital resilience". They want to teach them how to responsibly enjoy gambling and/or social gaming, especially in today's age of mobile technology.
YGAM and Microgaming will also be teaming up on a collaborative campaign to launch a bespoke accredited training program that revolves around player protection. Together, the two groups hope to encourage and advance safe gambling habits.
"Microgaming and YGAM have been keen to collaborate and this project provides a perfect opportunity to take our education programmes to the Isle of Man, whilst at the same time work with Microgaming to deliver our accredited and authentic training," says Willows.
#1 Canadian-Friendly Casino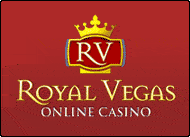 RoyalVegas.ca is our editorial pick for your specific gaming needs in 2022. Currently offering an entire suite of live dealer games, as well as a wide range of Canadian deposit options, RV truly offers a world-class gaming experience.