11 Apr
Unfair Casinos, and How to Avoid Them
Non-rigged Casino Sites: They do exist, but they're not alone…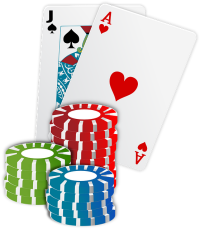 Stereotypes can be a terrible thing. Gaining a reputation based on the actions of someone or something else isn't fair. Unfortunately, it happens all the time. It happens to people, to businesses, even to entire industries. A few bad seeds may stunt crop production, but it doesn't mean the whole farm is a loss.
The same goes for the online casino industry. After more than two decades, there have been many bad seeds. Their duplicitous actions have left behind a grey cloud of doubt that permeates like toxic gas. For years, potential players who would love nothing more than to join in the online gambling experience have been hesitant. And it's largely due to horror stories of rigged casino sites.
What is a Rigged Online Casino?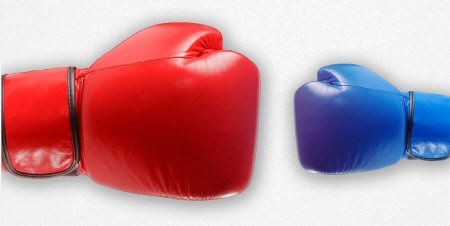 By basic definition, a rigged casino site would be one that doesn't offer fair games. Because they operate on a software platform, it's possible for any game to be rigged to heavily favor the casino.
There's no such thing as a casino game that favors the player. That's common knowledge. But at a rigged casino, the odds are pushed so far into the casino's corner that player's have no realistic chance of winning.
The average online slot machine pays a theoretical return to player (RTP) of about 96%. At land-based casinos, the average is closer to 90-92%. Internet gambling sites that aim to dupe their players could impose much worse RTPs of 75% or less. They could rig a game to never line up high paying symbols, or strike a jackpot.
Rigging a blackjack game would be easy enough, too. Instead of randomly shuffling the cards, they could impose stacked decks where the dealer always has the advantage. The roulette wheel could be designed to hit 0/00 more often than probabilities call for – and only when the player isn't betting on it. Any game is susceptible.
How to Find Non-rigged Casino Sites
Illegitimate casino operators definitely exist. They hamper the global iGaming market like a thunderstorm at a cookout. But just as checking the weather forecast can warn gatherings to move indoors, players of online casinos can take a few extra steps to determine the legitimacy of any iGaming website.
All it takes is a little knowledge of the industry's casino software manufacturers, and the auditing firms that certify them. Any software platform that is certified fair by a reputable auditing firm can be trusted. Certification proves that the house edge in card games aligns with that of natural probabilities, and that electronic games like slot machines meet their advertised RTP.
It's the auditors job to run every single game through at least one million simulations to come up with the exact RTP. Audits should occur on a regular basis, either monthly, quarterly, or annually. If the software checks out, it receives a seal of certification. If the RTP isn't accurate, certification is denied.
Determining Casino Software Certification
Very rarely do casinos employ proprietary software. They licence their software from companies that specialize in digital gaming. Every upright casino site will proudly display the certification of its software supplier(s).
You can usually find this information at the bottom of the casino's homepage, if not every page within the website. As I said, they're proud of it, and want their players to know the games are fair.
Scroll down to the bottom of the page and look at the barrage of logo images. You're sure to find graphics for all types of things, from payment method brands to regulatory bodies and problem gambling support links.
Amidst all this information, you should find the logo of the site's software auditing and certification firm. Reputable auditing firms and their corresponding seal of certification include:
Note: This list is not exhaustive. If you find the seal of another testing lab, visit the website to verify its validity.
Other Things to Look For
While trusted software certification will guarantee that the games are fair, there are other aspects worth looking into. Most of those logos at the bottom of the page will provide a great deal more information.
Look for the site's licence info to determine its regulatory authority. Anything in the European sector is generally a good sign (UK, Gibraltar, Alderney, Isle of Man, Malta, etc). You should be able to confirm the site's ownership of the licence by pressing on the licence/regulator logo. In some cases, the actual licence number and date of issue appears within the operator's location and copyright text.
Finally, take a moment to observe the general opinion of the online gaming community. Don't look up casino reviews. Too often, these are biased. Look for forum groups where real players talk about their experiences. If a reasonable number of players are complaining about a website, you'll find it.
Because non-rigged casino sites take time to earn a distinguished reputation, it's not recommended to join any operator that hasn't been around for at least a year or more. The longer the better. Finding a well-established casino with software certification, proper regulation and a solid reputation is the easiest way to guarantee fairness, safety and security.
#1 Canadian-Friendly Casino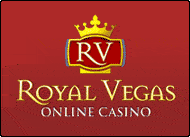 RoyalVegas.ca is our editorial pick for your specific gaming needs in 2022. Currently offering an entire suite of live dealer games, as well as a wide range of Canadian deposit options, RV truly offers a world-class gaming experience.
(Remember to Gamble Responsibly)

About the Author
Adalene Lucas: is our jack of all trades here at DBC. She is a skilled coder, gambler, writer and webmaster. She lives in Manitoba where she enjoys the lush landscapes and camping near Tulabi Falls. Nature gives her inspiration to write. When she's not immersed in nature, her favorite words are "game theory". She lives with her husband and their two Labradors, Kophy and Whisper.