9 Mar
Playtime Casino Kelowna Open for Business in BC Canada
Gateway reopens first of 5 Playtime Casinos in Canada following a $3.6M renovation and rebranding.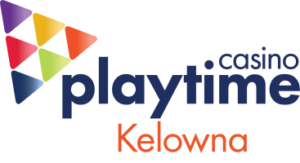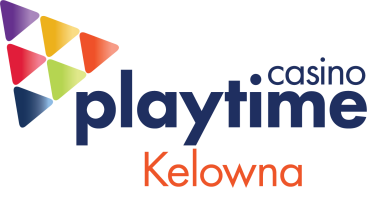 Gateway Casinos & Entertainment is Canada's largest gambling entertainment group, operating 26 properties across the country. The majority of them are located in British Columbia. Here, the company is working on a series of renovations and refurbishments, including a master rebranding plan.
A total of five BC casinos are being renamed under the project, converting to the new Playtime Casino brand. The first among them is the former Lake City Casino in Kelowna. Others will include Gateway's casinos in Abbotsford, Courtenay, Campbell River, Langley and Victoria.
The first property held its grand opening as Playtime Casino Kelowna on March 1, 2018, following a $3.6 million renovation.
Gateway Opens First of 5 Playtime Casinos in Canada
All of the big-wig execs were on hand last Thursday to celebrate the grand opening of the new Playtime Casino Kelowna. The property's general manager, Clarissa Pruden, Gateway CEO Tony Santo, Kelowna Mayor Colin Basran, and Jim Lightbody, CEO of the BC Lottery Corp, all joined in the ribbon cutting ceremony.
Gateway planned a huge grand opening party for guests who came out to see the renovated property that day. From 6-9:00pm, the casino held hourly hot seat drawings, awarding $50 and $100 gift certificates. Players also had a chance to win a trip into the whirlwind machine, grabbing up to $1,000 in swirling cash. At 7:00pm, the casino served cake and popcorn in the lounge to all in attendance. Throughout it all, the festive atmosphere was highlighted by free live entertainment.
"We are thrilled to celebrate the Grand Opening of Playtime Casino, Kelowna. It being Gateway's first Playtime Casino location, makes its Grand Opening even more exciting for all of us," said Mr. Santo.
"Kelowna is the perfect community for us to launch this casino brand in," he continued. "With Gateway's focus on improving the customer experience, I know that this facility will provide guests with an entertainment experience that is second to none".
New Features at Playtime Casino Kelowna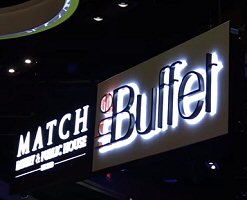 One of Gateway's more recent additions to its Canadian casino properties is a signature dining experience they call MATCH. With a contemporary theme and sports pub atmosphere, it's become a fixture for visitors looking to kick back, relax and watch the big game.
MATCH is now available in the Playtime Casino Kelowna, as well as the Lake City Casino in Vernon, and the Cascades Casinos in Kamloops and Penticton. The casino also hosts dining via The Buffet, because no good casino comes without a buffet option!
Mr Lightbody was impressed by Gateway's accomplishment, and its evident support of the provincial regulator's modernization plans. "The new Playtime Casino Kelowna supports BCLC's vision of creating exceptional gambling and entertainment experiences," he said.
"The refreshed gaming floor and exciting new restaurants will ensure that Playtime Casino continues to be a hot spot for residents and visitors alike, while generating revenue that helps to fund important community programs in Kelowna," concluded the BCLC President and CEO.
Mayor Basran was equally thrilled to celebrate his city's grand opening of the first of five Playtime casinos in Canada. "This renovation and rebranding of our downtown casino shows a serious investment and commitment to Kelowna by Gateway… We are also thrilled with the new jobs this transformation has generated and it's always great to see new entertainment and dining options in our Cultural District."
#1 Canadian-Friendly Casino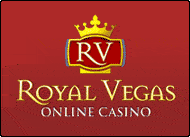 RoyalVegas.ca is our editorial pick for your specific gaming needs in 2022. Currently offering an entire suite of live dealer games, as well as a wide range of Canadian deposit options, RV truly offers a world-class gaming experience.
(Remember to Gamble Responsibly)