5 Mar
Top Ranked Casino Games Twitch Streamers of 2018
The most popular Twitch casino streamers in 2018.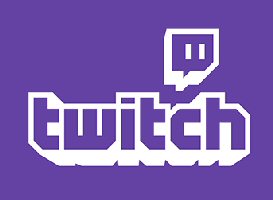 Streaming game content on Twitch isn't just a fanatical hobby anymore. In the early days, gamers broadcast walkthroughs of games to help other players learn the ropes. Now, streaming has become so wildly popular, that it's a form of boundless entertainment for millions of viewers. It's also a source of vast revenue for the most popular Twitch streamers.
In the last year or so, we've seen an influx of casino games Twitch streamers. Instead of playing PC and console MMO games like League of Legends or DOTA 2, these people are playing online casino games – especially slot machines. They spin the reels incessantly in hopes of capturing a big win on camera. And it's got thousands of viewers on the edge of their seats, awaiting the dream-like moment when a life-altering jackpot is struck.
At the same time, these streamers – the good ones, anyway – are bringing in impressive revenue in a number of ways. Sometimes they win money playing the slots, hitting large payouts for all to see. Other times, they receive donations from their viewers (but not often).
The most significant source of income usually comes from their affiliation with the casino(s) they're streaming games from. Each stream is framed by advertisements and promotional bonus codes. As the excitement of winning seeps into viewers, many will sign up using those links and codes, and that translates into a paycheck for the streamer.
Most Popular Twitch Casino Streamers of 2018
Today, we'll take a look at the top ranked Twitch casino games streamers of 2018, and try to decipher some of the common qualities that earned them a special place in the hearts of so many viewers. Whether you're looking for an exciting slots stream to wile away the hours, or hoping to become one of the most popular streamers yourself, these famous broadcasters are a good place to start.
CasinoDaddy – 46k+ Followers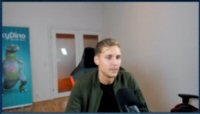 CasinoDaddy is among the most popular Twitch slots streamers of 2018. He's a Swedish player who spins the reels in a variety of currencies, including EUR, SEK, KR, Rubles and more. He's racked up more than 46k viewers to date (46,428 at time of writing), with over 3.5 million views.
What makes him so popular? For one thing, he streams daily. Despite a thick Swedish accent, his English is superb and easy to understand. Best of all, he incorporates a strategic tactic that ensures the highest chance of displaying a big win to his viewers.
CasinoDaddy is constantly spinning the reels of many slot machines at once to rack up free spins and other bonus features. He then switches between gaming screens to display these features to his viewers. So most of the time, his broadcast has a high chance of depicting a big win. This helps maintain a high level of energy and excitement throughout his streams.
Roshtein – 31k+ Followers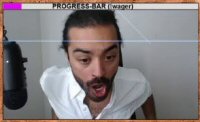 Roshtein is one of my personal favorites. He streams with a very high energy that helps keep the audience engaged. This quality has earned him over 31,000 followers (31,025 at time of writing), and over one million views.
Besides his natural charisma, Roshtein uses the same multi-gaming / max features strategy as some of his fellow successful Twitch streamers. Otherwise, he plays Novomatic's Book of Ra Slot; a game that's been incredibility lucky for him.
He also has a knack for marketing his biggest wins. For example, his EUR-61,000 win on a screen full of wilds (in Book of Ra, of course) went viral as one of the biggest jackpot wins ever captured on Twitch streams.
LetsGiveItASpin – 18k+ Followers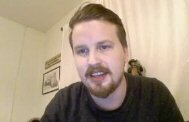 Another very popular Twitch casino gamer, LetsGiveItASpin has attracted over 18,000 followers (18,792 at time of writing) and accumulated more than 1.1 million views. His name is Kim, and he actively streams both online slot machines and poker games.
Kim's popularity is based on several major factors. He's not just a streamer, but an advocate of lobbying casino operators for better policies and player promotions. As such, he's able to provide his viewers with some exceptional offers and exclusive promotions, like a recent raffle that awarded 50 free spins to 20 random players who signed up under his referral code.
LetGiveItASpin also employs the multi-window model to ensure features are prominently displayed in his videos. An avid promoter of LeoVegas, he streams on a strict, four days per week schedule.
NickSlots – 11k+ Followers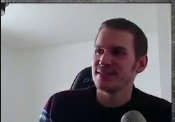 This page wouldn't be complete without NickSlots. He was one of the earliest adopters of streaming casino games on Twitch. After launching his broadcast in February 2016, his rank quickly soared to 2nd place among the most popular Twitch casino streamers in the world. His list of followers recently topped 11,000 (11,053 at time of writing), with more than 450k views.
Nick's biggest advantage – and disadvantage, at the same time – is that he's a more of a recreational gambler. Where his competitors wager up to 50.00 per spin, he sticks to smaller, more reasonable bets. He doesn't usually play multiple slots at once either. He is down to earth, and more akin to the average viewer than any other casino Twitch streamer I've come across. At the same time, he's recorded some enormous wins, sustaining a loyal following for two years and counting.
#1 Canadian-Friendly Casino

Jackpotcity.com  is our editorial pick for your gaming needs. Currently offering an entire suite of casino games, as well as a wide range of Canadian deposit options, JackPotCity truly offers world-class gaming.