1 Feb
10 Live Casino Tables now open on BCLC's PlayNow
BCLC launches Evolution's Live Casino games on PlayNow.
There's a new tab atop the PlayNow.ca website, home of BC, Canada's provincially regulated iGaming platform. Tucked neatly between the items, 'Casino' and 'Sports', almost directly in the center, players will now find a 'Live Casino' option.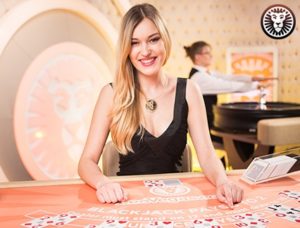 Since its inception in 2012, LeoVegas has been recognized several times for innovation in the gaming industry. With no less than 15 awards, it has established itself as the hub of real money gaming entertainment in Canada.
Since then LeoVegas has expanded its portfolio of offerings, the most notable addition being a high-end "live dealer casino". To accomplish this feat, LeoVegas invested in state of the art technology, including real time camera systems coupled with top of the line security systems to mimick the brick and mortar casino feel online; and with the most attractive dealers you have ever seen.
LeoVegas covers the entire pantheon of classical games from slots, table games like blackjack, video poker, progressive slots, scratch cards, to casual games. The games are powered by Playson, slick and easy to use software, which offers the whole gamut of a premium gambling experience.




Recommended by Editorial Team for 2020
The opening line-up includes 10 live casino tables, presenting five different games. They are all powered by the global leader in live dealer action, Evolution Gaming. The new tables went live on Wednesday, January 31, 2018.
Live Casino Games on BCLC's PlayNow
The following diagram depicts the range of games and minimum / maximum table stakes for each.
| | | |
| --- | --- | --- |
| Live Dealer Games Available | Min. Stake | Max Stake |
| Live Blackjack | $5.00 | $100.00 |
| Live Baccarat | $1.00 | $500.00 |
| Live Baccarat eSqueeze | $1.00 | $500.00 |
| Live Roulette | $1.00 | $500.00 |
| Live Auto Roulette | $0.50 | $500.00 |
Live Baccarat eSqueeze and Auto Roulette
For the most part, the games define themselves. Anyone looking to pay live dealer blackjack probably knows what they're in for. The same goes for live dealer baccarat and roulette. But there are two games on the menu you might not be familiar with.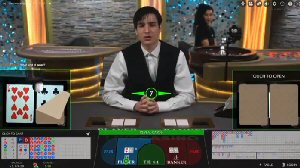 Live Baccarat eSqueeze is a variation of baccarat popular in Asian markets. According to local superstition, squeezing a card to see a bit of its suit (not the number) can give players an idea of what it might be, and the potential power to change it into what they need. In this version, however, players are given the ability to digitally peel any or all cards from the corner to reveal the identity, both number and suit.
The so-called advantage that players are given in "squeeze" baccarat games is based on the superstitious belief that one can focus all of their mental strength on a card to transform it into one they need to win. For example, let's say you've bet on the Banker hand. You reveal the Player cards to be 2-6, and one Banker card is a 5. You might focus on the other card being a 4.
Live Auto Roulette isn't nearly so mysterious in nature. It's simply an automatic version of the game, with no live croupier required. It's a faster version of the game, as well. Players are given about 12 seconds to place their bets between wheel spins.
Activity at Live Casino Tables
Just 24 hours after the launch, there's already notable activity at the tables. At the time of writing – approximately 6:45am in Vancouver – there were 19 players occupying four of the games. Not surprisingly, Live Baccarat eSqueeze was the least popular, with none seated. Perhaps that will change in time as Canadians become more familiar with the concept.
The live dealer blackjack tables were the most popular early this morning, with 10 players seated. Live dealer baccarat had a decent following, with 5 payers active. Live dealer roulette had 3 players at the table, with 1 participating in the live dealer auto roulette game.
If 19 players woke up so early to try out BCLC's new live casino games, I can just imagine how active they'll be this evening. Evolution's live casino tables are the most popular the world over, thanks to a superior level of hardware, software, and professionalism. Such attention to detail has won the company the EGR Live Casino Supplier of the Year award for the last 8 years straight.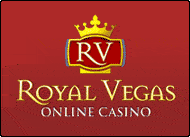 Royal Vegas is our editorial pick for safe Canadian gaming. Currently offering a good range of Canadian deposit options, everything from prepaid gift cards, to eCheck, instadebit and visa/mastercard. That, and a world-class gaming experience, with countless table games, strong variety, and even live dealers. The brand has been in the business for a decade long.