30 Jan
Delta BC Casino could cause 'Vacuum of Workers'
Gateway's proposed casino in Delta BC opening too many jobs?
For as long as statistics have been collected, unemployment has always been an issue throughout Canada, and every other nation. One of the most common complaints of the last few decades is that technology is overwhelming the workforce. Machines are stripping jobs from communities, and it's only going to get worse. Especially if all those AI machines turn on us, triggering an apocalypse!
Having listened to these arguments for more years than I'd like to count, I found it rather shocking that the opposite is being argued in the town of Delta, British Columbia. There's a proposal on the floor to build a Delta, BC casino, and some are concerned it will open too many jobs in the community.
Plans for Delta BC Casino
Gateway Casino and Entertainment, one of Canada's largest casino corporations, would like to bring a full-fledged casino and entertainment complex to Delta. The plan is to relocate their existing gambling property in Surrey, the Newton Community Gaming Centre. The new casino would repurpose the current location of the Delta Town and Country Inn at 6005 BC-17A.
The company has laid out the entire project for the $70 million casino and hotel. They're now waiting on the municipal approval required to move forward with the plan. But public opinion is sundry, delaying progress as the issues are hammered out.
Some residents are fully on board with the plan, looking forward to the millions of dollars worth of economic growth it will bring to the local community and government coffers. Others are staunchly opposed, mostly for the usual reasons – traffic concerns, increased crime rates, propagation of problem gambling, etc. The rest are sitting on the proverbial fence, waiting to see what happens.
In the meantime, the Delta City Council must confer with the public before coming to a decision. As such, a special luncheon took place at the Delta Chamber of Commerce last week, where 50 attendants – including executives from Gateway – were in attendance.
Casino in Delta BC to Create Too Many Jobs
One of the arguments raised by local business owners is that opening a Delta BC casino will ultimately create too many jobs in the locality. They fear that existing businesses will suffer from a 'vacuum of workers'.
Les Voros, Chamber Board Chair, supported that theory. He explained that in October 2016, the opening of Tsawwassen Mills had the very same effect. If they're right, businesses in the community could face a shortage of talented, educated and experienced workers.
Gateway's PR Director, Tanya Garber, was inclined to make a rare argument. Typically, hundreds of new jobs create a huge selling point. Yet her role became assuring attendees that the company would look outside the community, and within their existing workforce, to fill some of the estimated 700 job openings.
"They're not all going to come specifically from Delta," said Garber. "We are looking at the whole region when we do employ. We have a lot of employees that move around."
BCLC spokesman Chris Fairclough spoke in favor of the new casino in Delta, particularly the potential for economic gain. "Last year, $96-million went into municipalities to spend on whatever they want to go spend those money on," he said.
"It's not just gambling. It's not just entertainment." Fairclough says the public must also consider, "the benefit that goes back to the communities."
#1 Canadian-Friendly Casino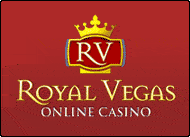 RoyalVegas.ca is our editorial pick for your specific gaming needs in 2022. Currently offering an entire suite of live dealer games, as well as a wide range of Canadian deposit options, RV truly offers a world-class gaming experience.