29 Jan
Top Vegas Gambling Movies on Netflix Today
Best Las Vegas casino gambling movies on Netflix right now.
Do you have some time to kill? If you live in Canada, you're probably not a big fan of the harsh winter weather we've been having. Anyone looking for some extra indoor entertainment this January, Netflix is a great place to find it. Especially if you enjoy Vegas gambling flicks.
There's several Las Vegas gambling movies streaming on Netflix right now. Some of them are so high-profile, you've probably already seen them. But there's nothing wrong with watching a Hollywood blockbuster again. The hottest, A-list actors romping through big-name casino resorts – what's not to like?
Best Las Vegas Casino Movies on Netflix
There are four great gambling films streaming on Netflix in January 2018. Picking a favorite isn't easy, so I'm just going to list them by production date, oldest to newest, followed by a brief review of each. Here goes…
Rounders (1998)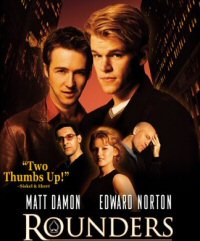 Starring: Matt Damon, Ed Norton, John Malkovich
Director: John Paul
Now one of the most widely known films of Matt Damon's career, this movie wasn't what you'd call an instant success. On a measly budget of $12 million, it grossed about $23 million at the US box office. However, it's since become a cult classic – one of those film every card player in the world has fallen in love with.
Rounders follows the story of Mike (Damon), a reformed gambler who once lost everything to Russian mobster, Teddy KGB (Malkovich). Now, with his life on track and a law degree pending, he agrees to face off on the felt once more with Teddy KGB to pay off the excessive debts of his friend, 'Worm' (Norton).
Oceans Eleven (2001)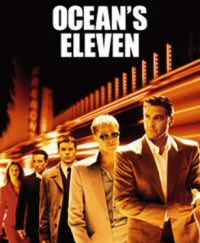 Starring: George Clooney, Matt Damon, Andy Garcia, Brad Pitt, Julia Roberts
Director: Steven Soderbergh
In this modern take on the original 1960 classic, the star-studded cast received rave reviews from audiences and critics alike. It wasn't just the plot, but the eloquence of dialogue and the superb skills of each actor to portray deep-seeded emotion, often with a single word. Plus, we get a panoramic look inside not one, but three of the most famous Las Vegas casinos, Bellagio, MGM Grand, and The Mirage.
The movie revolves around Danny Ocean (Clooney), who, immediately after being released from prison, begins recruiting a crew of – you guessed it – eleven people to knock off the aforementioned casinos, all at the same time.
Lay the Favorite (2012)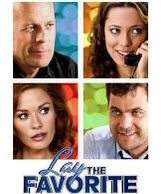 Starring: Rebecca Hall, Catherine Zeta-Jones, Vince Vaughn, Bruce Willis
Director: Stephen Frears
This isn't one of the best films of 2012 by any means, but it's good for a laugh, as romantic gambling comedies go. The title isn't just about betting against the underdog, either. It's a thematic pun. Think about it…
Beth (Hall) leaves her lap dancing job in Florida and heads to Vegas to become a cocktail waitress. There, she meets Dink (Willis), a systematic gambler. Turns out, she's great with numbers, and quite the gambler herself, so he hires her. She falls for him, but his wife Tulip (Zeta-Jones) doesn't approve and forces him to make a choice. Once he does, his luck turns sour, and the film escalates from there.
Last Vegas (2013)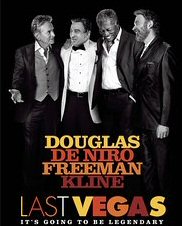 Starring: Michael Douglas, Morgan Freeman, Kevin Klein, Robert De Niro
Director: Jon Turteltaub
A good old fashion feel good comedy, Last Vegas has an all-star cast of Hollywood legends and a consistent line of humor. It's like a seniors' version of The Hangover.
Four long-time friends head to Sin City for a traditional Las Vegas casino gambling bachelor party for Billy (Douglas), the last unmarried member of the group. Never one for commitment, a 30 year bombshell convinces Billy to tie the knot, and his friends want to show him a great time. But Vegas isn't what it used to be…
#1 Canadian-Friendly Casino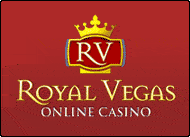 RoyalVegas.ca is our editorial pick for your specific gaming needs in 2022. Currently offering an entire suite of live dealer games, as well as a wide range of Canadian deposit options, RV truly offers a world-class gaming experience.