19 Jan
Russian gets Less Jail Time for Cheating Slot Machines
Appeals court reduces sentence of Russian slot machine cheat at Singapore casinos.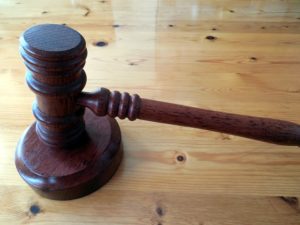 Have you ever tried to cheat a slot machine? I know I sure have. A few years back, I was playing a classic one-armed bandit – the kind with the coin hopper. In anger, I banged the side of it hoping it would erroneously drop some of my coins back to me. Then I got yelled at by a floor manager, apologized and stopped.
Some people take it way further than that – not that my hammering on the machine would have done anything. They aren't pinball machines, ya know! But a few years back, a Russian syndicate not only attempted cheating slot machines, they succeeded. They won hundreds of thousands of dollars fro casinos in the US, Europe and Macau, China.
When the authorities finally caught up to some of them in Singapore, three men were arrested. They all pleaded guilty to cheating at the casinos, and were each sentenced to many months behind bars. Now, one of them will be serving less time.
6-Figure Slot Machine Cheat at Singapore Casinos
In April of 2017, 42 year old Vladislav Logachev was sentenced to 48 months in prison. It was determined that he and two other members of the syndicate, fellow Russian Andrei Egorov, and Czech native Radoslav Skubnik, were guilty of cheating the slot machines at two casinos in Singapore.
The courts heard how these men used their smartphones to record slot machine playing patterns at the Marina Bay Sands and Resorts World Sentosa. That information was sent back to the syndicate and analyzed. Then, using high-tech computer programs, the data was used to tell these men when the slot machines were likely to hit their next "mass" payout.
The sophisticated technology gave the men a 60-65% probability of winning. Logachev was able to win S$105,000 during the spree. His accomplices, Erogov and Skubnik, cheated the casinos out of S$55,000 and S$20,000 respectively.
Pleading guilty to 16 charges, Logachev was sentenced to a total of 48 months in prison. The first 24 month sentence was for charges of cheating the slots on his own, and the next 21 months for doing so with accomplices. There's no question that cheating at a casino is a serious crime, but apparently not as serious as the original judge in that case felt.
Reduced Sentence for "Master", Logachev
On Friday, the appeals court heard Vladislav Logachev's case. Chief Justice Sundaresh Menon ruled that the sentence was excessive, reducing his jail time to 38 months.
He deiced that the original sentence "offends" the totality principle, which requires a judge to adjust sentencing when multiple charges are involved, so that individual charges do not result in excessive sentencing.
The adjustments were modest however, as Logachev was the "master" behind the slot machine cheat at the Singapore casinos. Chief Justice Menon said the defendant, "doubtlessly committed serious offences which must be met with a correspondingly substantial custodial term."
As accomplices in the illegal casino scam, Erogov and Skubnik were given more appropriate sentences of 30 months and 22 months respectively. The results of their court trials have not been appealed.
#1 Canadian-Friendly Casino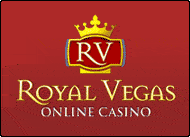 RoyalVegas.ca is our editorial pick for your specific gaming needs in 2022. Currently offering an entire suite of live dealer games, as well as a wide range of Canadian deposit options, RV truly offers a world-class gaming experience.