12 Jan
Are Mobile Casino Games Too Accessible?
Casino Games on Mobile: Ultimate convenience or overly accessible?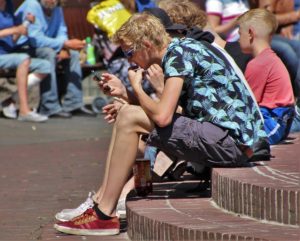 In the last ten years, following the introduction of smartphone and tablet technology, the business world has experienced revolutionary change. Many merchants, who once believed the online space was not a necessary medium of sales, have changed their tune.
From the small-time mechanic down the street, to the warehouse manufacturers who fabricate that distribute gaudy carpets for casinos. Everyone is online, marketing through websites and social media.
Mobile technology has invaded every part of our waking lives, from asking Alexa to read the morning news, to playing real money slot machines on a work break. The gambling industry was one of the very first to capitalize on mobile accessibility, just as it was a pioneer in desktop gambling in the late 1990s. That approach has been ultimately rewarding for operators. But what about the players who access them?
A Decade of Playing Casino Games on Mobile
When the first smartphone came along in 2007, mobile gambling was virtually unheard of. Microgaming, of course – being at the forefront of almost every real money iGaming innovation known to man – had been engineering mobile slots since the days of prehistoric flip-phones. But for obvious reasons, that never caught on.
As touch-screen mobile devices became more common, mobile gambling options grew. Within five years, players were seeking out mobile casino games, and the industry was delivering. Now, all games are developed in HTML5, a programming language highlighted by its compatibility with all major operating systems, both desktop and mobile.
Just last year, the mobile sector finally overtook the traditional online gambling arena. More people gamble on their mobile devices than ever before, creating a multi-billion dollar global industry that analysts are predicting won't slow down anytime in the foreseeable future.
Are Mobile Casino Games too Accessible?
There's no denying that mobile casino games offer the the ultimate in convenience. More and more players are no longer visiting land-based casinos. Instead, they choose mobile gaming, mostly because it's so much easier to play at home or on the go.
Even land-based casinos are embracing the technology. In Las Vegas, you don't actually have to visit the gaming floors to play most gambling amusements. So long as you're on the property – per state gaming regulations – most casinos offer an app that allows you to play the same casino games on mobile devices.
But, as the old saying goes, nothing is good in excess. Moderation is said to be the key to happiness and a long, healthy life. Er go, gambling isn't a bad thing in moderation, but in excess, it can be devastating.
One thing researchers have discovered over the last five years, however, is that online gambling hasn't really effected the rate of problem gambling. A 2015 study on the relationship between internet gambling and problem gambling noted several risk factors that "may impact problem severity". However, the study found:
"Despite rates of Internet gambling increasing in several jurisdictions, little evidence has been found to suggest that the prevalence of problem gambling has increased… Taken together, the evidence reviewed here suggests that Internet gambling does not cause gambling problems in, and of, itself."
Problem Gambling a Fad for Many?
A more recent study from UMass Amherst found that problem gambling isn't the "unremitting chronic condition" once believed. The multi-year study found that "people phase in and out of the problem gambling" at a rate never before imagined.
They found that nearly 50% of people who displayed at-risk behavior in the first, year-long wave of the study, no longer fit into that group in the second wave.
Could this be a clear indication of an 'entertainment fad'? This behavior is especially noticeable in children. They go through fads with toys or video games, playing with the same thing for days, if not weeks. Then thy lose interest just as quickly.
In the end, I believe it all depends on the people playing casino games on mobile devices. A responsible player will limit their game play, or make use of the free gaming options when their bankroll doesn't comply. For compulsive gamblers, mobile accessibility could certainly exacerbate an existing problem.
#1 Canadian-Friendly Casino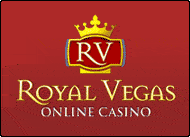 RoyalVegas.ca is our editorial pick for your specific gaming needs in 2022. Currently offering an entire suite of live dealer games, as well as a wide range of Canadian deposit options, RV truly offers a world-class gaming experience.