10 Jan
Oprah for President in 2020? Betting Sites are Banking on it
Political online betting gurus pick Oprah Winfrey for US President in 2020.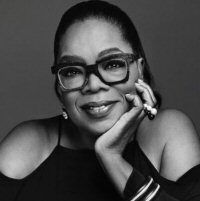 Oh yes, the word is getting around. Oprah Winfrey for President! Some sports betting sites are so keen on the concept, they're already offering odds on the American talk show host's bid for the Presidency. But wait… she isn't running for president.
Or is she?
It would seem a lot of people think so. They are at least confident enough that they're willing to wager on the possibility. And heck, if Donald Trump can do it, why not Oprah? And the odds seem to keep getting lower and lower.
Political Online Betting Sites Post Odds on Oprah
Almost every sportsbook on the web is getting in on this action. Over at BetOnline, the odds of Oprah Winfrey winning the 2020 US Presidency are currently at 12/1 (+1200). Out of 42 potential candidates/winners, the betting site ranks Ms. Winfrey as the #2 most likely to win it, behind Donald Trump of course at 9/4 (+225).
Just 24 hours ago, those odds looked at lot different. Oprah had a lot more competition then. Her odds were set at 20/1 (+2000). They're dropping very quickly as more and more people are placing their bets!
BetFair is getting more confident in her imminent leadership of the United States, too. They're currently posting odds of 11/1 (+1100) that she'll be relaxing in the Oval Office two years from now. They've downgraded current President Trump ever so slightly to 49/20 (+245).
But there's still the big question…
Will Oprah Winfrey Run for President?
It really depends on who you ask. Oprah herself said no a few months ago. She told The Hollywood Reporter in June:
"I will never run for public office. That's a pretty definitive thing."
But how definitive is "pretty" definitive?
Her opinion just might have changed recently, particularly after an emotional speech given at the Golden Globes concerning sexual harassment. Following that address, social media was on fire with the call for Oprah to take the political plunge.
Her fans clearly believe she should run, and many are convinced that she will. Even her best friend, Gayle King, said – after the Golden Globes – that Oprah is "intrigued by the idea", igniting rumors of a Winfrey/King candidacy in 2020.
And who is closer to Oprah than her long-time life partner, Stedman Graham? Even he believes there's hope for an 'Oprah for President' campaign. It's ultimately "up to the people", said Stedman, but in his opinion, "she would absolutely do it".
It's not just her fans and closest friends supporting the notion, either. Even President Trump commented on the possibility just this week. "I'd beat Oprah," he said without hesitation or any glimmer of doubt. However, he followed that up with, "I don't think she's gonna run, I know her very well."
What Political Betting Sites Say
Not every bookmaker is getting in on this action just yet, but BetOnline is. The very first optional on the political online betting segment begs the question, 'Oprah Winfrey to Run for President in 2020?'
BetOnline is banking on a no, at least for now. The odds for a 'Yes' are currently set at 7/4 (+175), while the 'No' column is listed at 9/20 (-220).
#1 Canadian-Friendly Casino

Jackpotcity.com  is our editorial pick for your gaming needs. Currently offering an entire suite of casino games, as well as a wide range of Canadian deposit options, JackPotCity truly offers world-class gaming.