2 Jan
ALC Appeals to Provinces for Online Gambling Expansion
Atlantic Lottery kicks off 2018 with yet another plea for online casino poker expansion.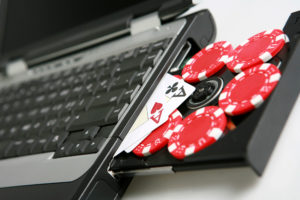 For well over a decade, the Atlantic Lottery Corporation (ALC) has been providing the provinces Atlantic Canada with a safe, secure and self-regulated online lottery service. In all that time, the online gambling services have been heavily restricted. To start off the new year, ALC is once more appealing to local governments for expansion.
In an op-ed authored by Joey Cromier, the Director of Marketing for ALC's iLottery division, the corporation explains once more the need for online casino and poker products. The ALC first launched its interactive gaming website in 2004. Since then, the Atlantic provinces of New Brunswick, Newfoundland and Labrador, Nova Scotia and Prince Edward Island have consistently ignored the ALC's annual plea to expand beyond lottery, bingo and parlay sports betting.
Need for Online Casino Poker Expansion
The ALC's primary argument is that "online gambling robs provinces of revenue". Such was the title of Cromier's op-ed, appearing in The Chronicle Herald this morning.
"The online gambling industry is not slowing down," explains Cromier. "Revenues for offshore sites are predicted to grow by 80 per cent over the next five years. By 2022, an estimated $162 million will be spent by Atlantic Canadians on offshore gambling websites."
He goes on to explicate the ALC's position as the "only authorized provider of internet gambling in Atantic Canada". That doesn't mean it's the only operator accepting players from these provinces. It's not the only one under responsible regulation, either. However, ALC is the only iGaming provider under "regulatory oversight by local government agencies".
Offshore online casinos and poker rooms under the regulatory oversight of jurisdictions like Malta and Gibraltar are successfully drawing players from Atlantic Canada. Despite years of pleading, the ALC has yet t attain authorization to launch similar iGaming options. Thus, those international websites are the ones that will attract the estimated $162 million from Atlantic Canada.
Cromier points out that other Canadian provinces present online casino and poker in their homegrown gambling offerings. These include the provinces of British Columbia, Manitoba, Ontario and Quebec. "As a result," says Cromier, "over 75 per cent of Canadians now have access to a regulated internet casino in their province."
Plea for More Online Gambling Options
"Atlantic Lottery feels that the case to regulate internet casino in our region is becoming more compelling every year". In the director's opinion, "Atlantic Canadians deserve a safe, legal alternative for all of their online gambling entertainment."
There's nothing illegal about accessing offshore gambling websites. However, Cromier implores provinces to look at the benefits of promoting social responsibility.
"Atlantic Lottery takes responsible gambling seriously. When responsible practices are in place, online gambling can offer options to help players responsibly manage their play and make informed choices," he writes.
Siphoning money offshore also draws cash away from local communities and important government projects. The same projects the ALC has spent the last 40 years funneling its profits into.
"Atlantic Lottery exists to fund crucial services like hospitals, schools and roads," explains Cromier. He describes the two jobs of the ALC as providing adult residents with "government-regulated and responsible lottery products", a returning "100 per cent of profits from lottery sales to the four Atlantic Canadian governments."
In order to continue benefiting the region to the fullest, Cromier is adamant that online casino and poker products must undergo integration on the ALC's menu of iGaming options.
#1 Canadian-Friendly Casino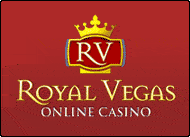 RoyalVegas.ca is our editorial pick for your specific gaming needs in 2022. Currently offering an entire suite of live dealer games, as well as a wide range of Canadian deposit options, RV truly offers a world-class gaming experience.
(Remember to Gamble Responsibly)