19 Dec
Lottoland launches First Regulated Bitcoin Lotto Draw
Revolutionary new Bitcoin Lotto Jackpot worth 1,000+ BTC.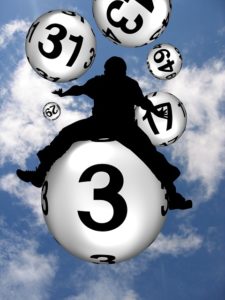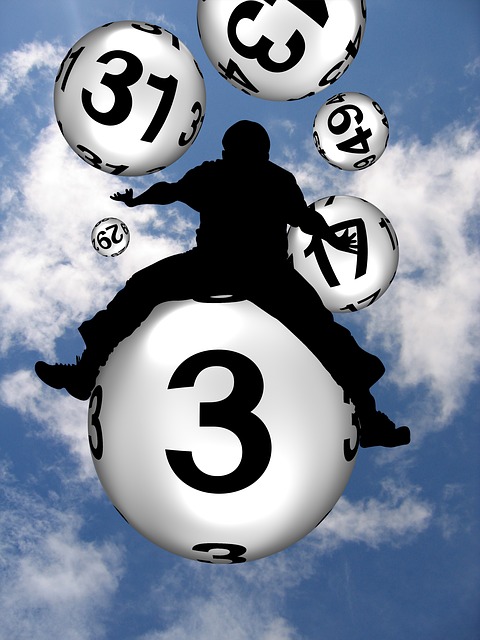 After years of controversy and mixed feeling from financial analysts, Bitcoin is climbing another rung in the proverbial ladder of success this week. After whittling its way into global use for things like online gambling, the digital crypto-currency is now the product of a new internet-based lottery jackpot.
The revolutionary new Bitcoin Lottery is the world's first regulated BTC lotto. It's the brain-child of Lottoland, the leading supplier of online lottery services. The very first drawing took place last night.
Bitcoin Lotto Draw Winning Numbers Dec 18, 2017
20, 32, 33, 45, 47, 49
No word yet if there was a winner, but the jackpot seed for tomorrow night's draw is listed at 1,000 BTC; the original seed amount. If that's correct, it seems someone is going to have one very merry holiday season!
Bitcoin Lotto Jackpot
"The world's going Bitcoin bonkers, and so are we!" says Lottoland. "That's why we've launched the world's very first regulated Bitcoin lotto jackpot, with a humongous heap of Bitcoin as the top prize."
The new Bitcoin Lotto Draw is a daily lottery game that takes place Monday through Saturday (every day except Sunday). The drawings occur each day at 8:30pm (GMT). The starting jackpot seed (and subsequent reseed per win) is set at 1,000 BTC. According to the current value of Bitcoin, that's equivalent to just over CAD $20,000,000.
The cost per ticket for Canadians is $5, but varies by region and local currency value. The odds of winning the jackpot are 1 in 13,983,816. According to Lottoland, those odds are  "ten times better than the odds of EuroMillions".
The BTC Lotto is based on the Bonoloto game in Spain. Lottoland uses the daily lottery drawing results from Bonoloto in its BTC game. Since customers are playing from all over the world, instead of delivering the prize in Euro, Lottoland is paying out in the popular digital currency – or cash, if winners prefer.
The Bonoloto drawing is based on the world's most popular number format, known as 6/49. Players strive to match 6 out of 49 possible numbers. Smaller prizes are awarded for matching at least 2 numbers.
Players can elect to receive their prize in Bitcoin value, equal to the value of Bitcoin at the time the drawing takes place. Alternatively, they can receive the equal BTC value in cash, in their local currency.
Lottoland Lauds Bitcoin Lotto Draw
"We're pleased to be able to announce the launch of this world exclusive Bitcoin jackpot," said Nigel Birrell, Lottoland CEO, on Monday. "Today, 1,000 Bitcoins are worth over $20 million and might be worth even more by tomorrow. Bitcoin is a worldwide phenomenon, and Lottoland is giving our customers the opportunity to get involved."
Lottoland is the most respected internet lottery website in the world, licenced and regulated by the UK Gambling Commission, the Gibraltar Gambling Commission, and the Revenue Commissioners in Ireland. All winnings are paid promptly, with the highest tier jackpots guaranteed through a lofty insurance policy.
Lottoland provides access to all of the largest lottery games in the world from 12 different markets. These include the EuroMillions, World Millions, the "El Gordo" Christmas Lottery in Spain, and the Mega Millions and PowerBall lotteries in the USA.
The operator of the first regulated Bitcoin Lotto Jackpot serves more than 7 million customers worldwide, including players from Canada.
#1 Canadian-Friendly Casino

Jackpotcity.com  is our editorial pick for your gaming needs. Currently offering an entire suite of casino games, as well as a wide range of Canadian deposit options, JackPotCity truly offers world-class gaming.
About the Author
Adalene Lucas: is our jack of all trades here at DBC. She is a skilled coder, gambler, writer and webmaster. She lives in Manitoba where she enjoys the lush landscapes and camping near Tulabi Falls. Nature gives her inspiration to write. When she's not immersed in nature, her favorite words are "game theory". She lives with her husband and their two Labradors, Kophy and Whisper.