13 Dec
Ask Dr. Blackjack Strategy Book Review
Gambling strategy book review of 'Ask Dr. Blackjack' by Sam Barrington.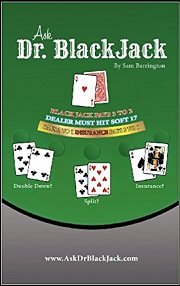 I'd venture to say I know a lot about gambling strategies. I've been playing for any years, read countless books and other strategy materials, and have studied all the rules and basic play chart variations on the market. I may not have written any books of my own, but I would consider myself a responsible authority on the subject.
A few weeks ago, I came across a book I haven't seen before. It's called Ask Dr. Blackjack, authored by Sam Barrington and published by AuthorHouse in 2013. The hardcover goes for about $25, the paperback $15, or you can go the cheap route (as I did) and snag the Kindle version off Amazon for a measly $3.
But before you do, here's some information on the book, and whether (in my opinion) it's even worth buying.
Ask Dr. Blackjack Review
The first question any responsible gambler should ask is, who is Sam Barrington, and why is he worthy of the title "Dr. Blackjack"? On the surface, he's your average, successful business. Underneath, he's a professional blackjack player who's spent more than 30 years (usually) beating the casinos. According to the book, between 1995 and the time he spent writing it, he had only "four losing years" playing blackjack.
Sounds pretty impressive, so how does he do it? The most fascinating thing, in my opinion, is that he does not count cards. All the big-time pros claim to succeed by discreetly counting cards. Not this guy. He uses very specific, yet still basic, blackjack strategy charts. And they're not the same charts that computers use mathematical algorithms to spit out.
He's no savant, but he understands that money management is the foundation of any proper strategy. His books teaches players to set reasonable profit goals, and the critical need to walk away once that goal has been reached.
The Good Stuff
What I like most about this book is that Barrington doesn't rely on card counting or any type of betting system. His strategy is built on the basis of good decisions and money management. Such is the architecture of any successful business. And in his own words, Barrington wins by "treating Blackjack as a business and running it accordingly".
His conservative approach to blackjack is very refreshing. By his assessment, winning at blackjack isn't about using some extraordinary strategy that eliminates the house edge and turns it to your favor. His concept is based more on hand odds – knowing when to bet more, and when to bet less; specifically, when to double, split or insure your hand.
Who Should Buy this Gambling Strategy Book?
If you've already read a lot of blackjack guides, this book probably isn't for you. The information provided is, more or less, the same information you'll find in other books. However, it's compiled in a way that recreational players can easily understand and make the most of.
I do recommend the book to beginner strategists. Barrington provides all the charts and money management tools you'll need to start playing smarter. I've tried his methods three times now since reading the book, and was a bit surprised at how well his charts work. I had two positive sessions, and didn't lose much on the other one.
I didn't get rich, but then again, neither did the author. Ask Dr. Blackjack isn't about making millionaires. It's about making better, more frequently profitable blackjack players.
#1 Canadian-Friendly Casino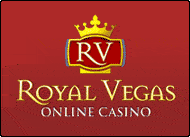 RoyalVegas.ca is our editorial pick for your specific gaming needs in 2022. Currently offering an entire suite of live dealer games, as well as a wide range of Canadian deposit options, RV truly offers a world-class gaming experience.