29 Nov
Gamification: It's not just for Mobile Casino Apps
Mobile Gambling Apps aren't the only things being "gamified".
As children, we all loved playing games. It could be anything from Go Fish or Monopoly, to shadow puppets or hide and seek. Games are fun! They make life more pleasant – more entertaining – more enjoyable. Even as adults, we can still appreciate the value of a good gaming experience.
Mobile devices became "gamified" the moment they hit the market. Even before touch-screens came along, there were simple games for flip-phones. Once smartphones and tablets arrived, the whole idea of "gamification" went wild.
Social and Mobile Gambling Apps Changing the World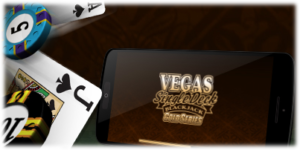 Social gaming apps were released in droves, along with mobile casino apps for the more adventurous, risk-taking users. Along with it, something incredible happened. Adults – full grown adults with full time jobs and families to tend to – became spare-time gamers.
During a break at work, waiting for an appointment, even during the commercials of a favorite TV show, adults went on their phones to play games, games, and more games! Whether free to play social games or real money gambling apps, it's as if adults are reverting back to the childhood love of gaming.
Along the way, more and more businesses took notice. Not just the marketing departments, either. Sure, the proliferation of gaming has skyrocketed in the commercial sense, but it's more than that. Even some workplaces are taking on the gamification model.
Gamification In The Workplace
Twenty years ago, it would be unheard of to walk into your place of work and find a pool table or dart board. Unless you work at the local tavern, that is. Now, if you work in a large, modern office setting, it's not laughable to think the employee break room may have items like these.
More and more large companies are recognizing that 'a happy employ is a productive employee'. And what better way to keep your employees happy than to give them genuine entertainment at the work place.
Microgaming's new head office in Douglas, Isle of Man, dedicated its entire 4th floor to employee relaxation time. They have table tennis and a poker table, darts, a coffee house, cantina, library, fitness center, spa; there's even a roof top zen garden! Employees are encouraged to use these facilities, not just for breaks, but for brainstorming and working out designs.
Not all gamification takes place on such a blatant level, though.
Those Smart/Sneaky Little Devils..!
What about encouraging employees to compete for points, prizes or bonuses? The car salesman who sells the most cars in a given month might get a bonus on his or her commission. The office worker who gets the best customer satisfaction rating might win an extra week of vacation, or an actual vacation package. Are these not ways of gamifying the workplace?
Games are about fun and competition, and that's exactly what so many things are being designed around today. Those frequent-flyer miles you're racking up – don't they encourage more frequent flying? Maybe if you get enough miles in a given time, you'll get an additional 10% in bonus miles.
Even mobile gambling apps manage to cleverly gamify an app that is already gamified. 'The more you play, the more points you earn, and the more entries you get into our monthly prize drawing!' Take a look around you. Gamification is everywhere. You might as well enjoy it.
#1 Canadian-Friendly Casino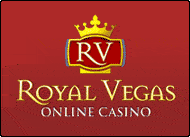 RoyalVegas.ca is our editorial pick for your specific gaming needs in 2022. Currently offering an entire suite of live dealer games, as well as a wide range of Canadian deposit options, RV truly offers a world-class gaming experience.