23 Nov
5 Erroneous Myths about Online Casino Gambling
Five common online casino myths every non-player believes.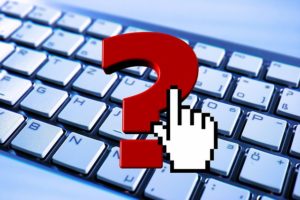 The online casino industry has been in full swing for two whole decades. The first genuine, real money casino launched in 1997. After all this time—despite the multi-billion dollar success the industry has experienced—it's rather amazing how many people still distrust the digital side of the business.
Most Common Online Casino Myths
There are a few very common myths surrounding online casinos. As erroneous as they are, it seems every gambler who's never placed a wager over the web still believes them. And considering the prominence of the industry, I can only imagine how successful it could be without this overwhelming stigma.
1. Online Casinos Aren't Safe / Secure
Throughout its history, the internet has been considered an unsafe place. Hackers do exist, and we're always hearing horror stories of what they can do. But every merchandising industry is well aware of this fact. Distinguished online casinos operate in the same way as online government banks. They implement the exact same, state-of-the-art security and data encryption features to ensure that a player's personal and financial information is always safe.
If you're still wary, look out for the eCOGRA logo on today's most reputable casinos. This safety certification firm is nearly as old as the online gambling industry itself. It was established in 2003 with the specific purpose of ensuring ultimate security and upright business practices. If an online casino boasts this logo, trust should not be an issue.
2. Online Gambling Games Aren't Fair
This is another big one. People seem to assume that online casinos are rigging their games to cheat players. Or they believe they are able to press a mystery button and suddenly reduce the payback percentage of any game they wish. That's simply not the case.
Just like brick-and-mortar casinos, online operators are under heavily regulation. And again, there's that eCOGRA certification that verifies – and publicly displays – the exact payback percentages of a casino's games. Stick with eCOGRA certified casinos, and you have nothing to worry about.
Furthermore, online slot machines pay better than any land-based slots. The average payback online is 96.5%, whereas brick-and-mortar establishments can set them anywhere from 75% (Las Vegas) to 92% at best.
3. I Could Get A Virus!
First of all, it's not even necessary to download casino software in order to play. The vast majority of users employ the instant-play version of the casino. Which, by the way, works on all majoring operating systems, even for mobile device. Secondly, the casino software is not big, bulky, or laden with viruses. If you choose to download the casino client, do it directly from the casino website, and you'll know it's safe.
4. Online Casinos are Dehumanized
If you think internet gambling sites are devoid of human interaction, you're wrong. Not only are they created and maintained by a large group of highly competent individuals, players can actually interact with each other, if they so choose. Live dealer casino games have been around for many years, streaming real tables, with real dealers, from an actual casino studio. You can interact with the dealer and other players around you. True, there's no human interaction with slot machines. But then again, the same can be said for land-based slots.
5. It's Too Expensive
There's nothing expensive about online casinos. In fact, they are way cheaper than land-based casinos. There's no travel expense to get there. There's no high-priced restaurants if you get hungry. The dealers don't require tips. Plus, you'll get a fat, juicy bonus every time you make a deposit. You'll be lucky to get a $10 credit at a land-based casino.
The game stakes are quite a bit lower, too. A real blackjack table is almost always going to cost you a minimum $5 bet on land. Play online, and you'll find minimums of $1 everywhere – sometimes even cheaper. Every dollar you set aide for gaming can go straight in your bankroll, and it will last a lot longer.
#1 Canadian-Friendly Casino

Jackpotcity.com  is our editorial pick for your gaming needs. Currently offering an entire suite of casino games, as well as a wide range of Canadian deposit options, JackPotCity truly offers world-class gaming.