22 Nov
Casino Solitaire the Latest in Skill-Based Gambling Games
Real money solitaire melds the classic favorite with online gambling.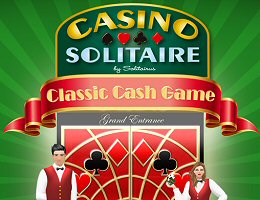 Rumors have been circulating that real money casino solitaire may be coming to North American casinos. For years, it was thought impossible. However, a company called Solitairus Inc. finally solved the riddle of determining the house edge.
The company's evaluation of the game was so convincing, regulators in some US states have already sanctioned the game for release. With their approval in hand, Solitairus recently launched CasinoSolitaire.com, an online gambling version of the classic single-player game. It's available now in all locations where online casino games are legal.
Real Money Solitaire Online
It may not exactly be the game that you remember playing, though. In order to achieve a specific payback percentage, as mandated by regulated jurisdictions, some strict rules had to be enforced. But aside from how many times you can turn the cards/deck, Casino Solitaire follows the traditional rules of this widely popular card game.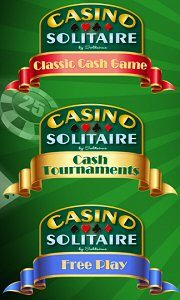 Solitairus didn't reveal the exact odds of the game. They did lay out the rules for us, though. In the Classic Cash Game format, players are given a choice. They can flip through the deck just once, turning one card at a time. Alternatively, they can use the traditional 3-card flipping method, going through the deck three times.
The payouts are based on how many cards a player is able to move into the 4 stacks, starting with an Ace on each. The more cards a player removes from the table and plays into these stacks, the higher the payout will be.
Casino Solitaire is also available in Tournament Mode. In these games, all players post an equal entry fee to participate. Each player is then given the exact same, randomly shuffle deck to begin with. Points are awarded based on the number of cards played into the 4 stacks, as well as speed and accuracy.
For those who aren't located in legal online gambling jurisdictions – or just want to play for fun – there's a Free Play version of the game as well.
Casino Solitaire Coming the Land-Based Casinos?
Now that regulators are able to see the payback percentages of Casino Solitaire – something Solitairus said required a great deal of time and investment to figure out – the question is: Will land-based casinos integrate this classic card game into their line-up?
According to KC Flynn, co-founder of Solitairus Inc., that's their ultimate goal. He believes they've overcome all the hurdles that once prevented major gambling destinations like Las Vegas and Atlantic City from gamblifying the game. However, it's also believed that long ago, solitaire was a part of Las Vegas culture.
Flynn told gambling author and columnist John Grochowski, "we explored the stories that the game was originally played in Las Vegas at bars. Patrons would buy a deck of cards for $52 and receive $4 for every card they were able to put in the stacks."
However, it seems the game was played before regulation came into play. When the state wanted to know the house edge, it was discontinued. No one knew how to calculate the true odds.
Flynn admitted that "discovering and proving the house advantage to regulators proved to be challenge". But that in doing so, he noted "we've been granted two U.S. Patents". With the increasing interest in skill-based gambling games, it may not be long before real money solitaire appears in a casino near you.
#1 Canadian-Friendly Casino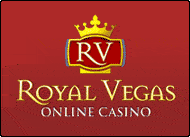 RoyalVegas.ca is our editorial pick for your specific gaming needs in 2022. Currently offering an entire suite of live dealer games, as well as a wide range of Canadian deposit options, RV truly offers a world-class gaming experience.