21 Nov
Evaluating Online Casino Customer Support Options
The best online casino support options for various purposes.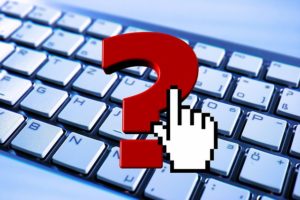 They say there's more than one way to skin a cat. Here at DebitCardCasino, we're very animal-friendly, and we love our cats very much! Fortunately, the phrase is only a metaphor that refers to there being more than one route to accomplishing a task. In this case, we're talking about contacting online casino customer support.
Online Casino Support Methods
Most internet casinos will supply three ways to reach a support representative. They include live chat support, email support, and telephone support. We'll talk about each of these methods, and which is best for different purposes, depending on the importance of the question, and/or severity of the issue.
Online Casino Live Chat Support
Live chat is the most common avenue for getting hold of a support rep. It's fast, it's effective, and is a great way to resolve almost any situation. You can usually contact a live support rep by pressing the corresponding button within the casino lobby. If you're not logged in, click on the Contact button on the website and look for a live chat option there.
The support option is great for all basic questions, as well as any important questions or issues you may have. You can ask about deposit options or currencies, terms and conditions, even where the operator is licensed to confirm reputability – anything at all really. It's also great for any issue with a payment or security feature, or if a game malfunctioned in some way. Generally speaking, live chat is always a viable solution.
Unfortunately, this casino support method isn't always available. Major operators will provide 24/7 live support, but some websites only support this option during peak business hours. If live chat is not available, try one of the other methods below (or join a better casino that supports 24/7 live chat).
Online Casino Email Support
Email support is available 24/7, but the amount of time it takes to get a response can vary greatly. It could be 1-2 hours, or even 1-2 days! With that in mind, email support is obviously the best option for non-serious matters.
The trouble with email support is that you must be perfectly clear in asking your question or presenting your problem. Support features are often supplied over a group of related casinos, not just one. So you must first specify the casino your asking about, followed by as many details as possible. If the question isn't clear, you'll get a response asking for more info, and that can be very annoying when it takes hours or more to get a reply.
Online Casino Telephone Support
Telephone support is always provided in toll-free format for all major countries from which players are accepted. If there's no toll-free number available in your country, use live chat or email support instead.
I find this to the best online casino support method for serious issues. When you're having a major problem, it's nice to have a real voice on the other end of the line to humanize the experience and share in the emotion of your dilemma. In these cases, live chat can be frustratingly impersonal.
Telephone support is also perfect for anyone who doesn't feel comfortable depositing funds over the internet. You can usually facilitate the same deposit over the phone via credit/debit card, eCheck, or bank transfer.
Like live chat, though, not every online casino offers toll-free phone support 24/7. You may have to wait and call during operating hours.
#1 Canadian-Friendly Casino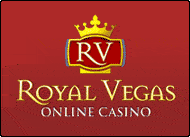 RoyalVegas.ca is our editorial pick for your specific gaming needs in 2022. Currently offering an entire suite of live dealer games, as well as a wide range of Canadian deposit options, RV truly offers a world-class gaming experience.
About the Author
Adalene Lucas: is our jack of all trades here at DBC. She is a skilled coder, gambler, writer and webmaster. She lives in Manitoba where she enjoys the lush landscapes and camping near Tulabi Falls. Nature gives her inspiration to write. When she's not immersed in nature, her favorite words are "game theory". She lives with her husband and their two Labradors, Kophy and Whisper.