26 Oct
Mobile Casino PaysafeCard Facts & Facsimiles
Mobile casino PaysafeCard deposits are the perfect payment solution, but not for everyone.
I've been studying the internet gambling industry for more then ten years. I find it fascinating just how many changes have taken place since the first online casino opened its virtual door in 1997. The passage from download to instant-play was a huge leap forward, as was the subsequent transition from desktop to mobile. At the same time, I'm rather disappointed by the lack of advancements in payment processing.
In twenty years, not much has changed here. The basic options of old still exist today, although some of the company names have changed. Players are resigned to credit/debit cards, prepaid gift cards, web wallets, bank transfers, echecks or cash transfers. That may seem like a large amount, but depending on where you live, the number of eligible methods may drop substantially.
Mobile Casino PaysafeCard Deposits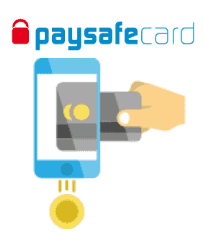 On the whole, PaysafeCard deposits are among the fastest, safest, and most convenient options for mobile casino players. It is a fixed prepaid card that can be purchased in a multitude of values, ranging from $10 to $250. You can use it just like a traditional credit/debit card to make purchases online at thousands of merchants, including mobile casinos.
The advantages to using PaysafeCard are many. Absolute security tops the list, as players never have to divulge static financial information over their smartphone or tablet. It's not a reloadable card either. Once you use it up, you can throw it away, never fearing that someone might steal the card info and spend your money.
Facts & Facsimiles
I know what you're probably thinking. "Facts I get, but why facsimiles? Why would I need a copy of this stuff?" Just bear with me, it will all make sense soon enough : )
The facts are that PaysafeCard is a great payment option for mobile casino users, but only if it's available in your region. We'll talk more about that in a moment.
Players can purchase a PaysafeCard at local retail shops all over the world. There's a small fee, usually between $3 and $9, depending on the value of the card. There are no other fees associated with PaysafeCard casino deposits.
To use it, simply log into any mobile casino that accepts this payment method. Choose PaysafeCard as your preferred deposit method, enter the card number and PIN as instructed, followed by the amount to be deposited, and press submit. Your funds will be available for use in mere seconds.
It's highly recommended to use up all the funds on your PaysafeCard when depositing. This way, you can toss the card in the trash. If some duplicitous person were to intercept your card information during the transaction, it would be of no use to them.
The only drawback to this payment method is that you can't use the card when requesting a withdrawal. PaysafeCard is not reloadable, therefore you cannot load funds onto it. You'll need to find a different method for cashing out any winnings.
As for the facsimile portion of this review, only residents of certain countries are able to use PaysafeCard for online gambling. These prepaid cards are sold in all major countries across the globe, but the parent company, Paysafe Group, published a Prospectus report in Dec. 2015 clarifying its position on internet gambling transactions.
PaySafeCard Not for Gambling in 60+ Countries
"The Paysafe Group regards more than 60 countries as ''prohibited'' … as a result of the strict regulation of online gambling in that country or other legal or cultural risk issues with offering its services in that country."
The Prospectus goes on to identify some of those prohibited markets. They include "Canada, China, Malaysia, the U.A.E., Iraq, Iran, North Korea [and] Turkey". In these countries (and others), Paysafe Group reserves the right to either:
"…decline any customers in that market (irrespective of whether the end user intends to use the products and services for gambling)…"
"…decline to accept any gambling related transactions from customers…"
The missive further lauds the company's technological capability to identify "the source of originating transactions", and "block any gambling related business from any markets classified as prohibited."
Thus Canadian players, like myself, are must seek out a facsimile – a similarly fast, convenient and secure payment method.
Alternative Payment Methods for Canadians
There are several viable payment methods available to Canadian players. You could choose a web wallets like Skrill, which also happens to be under the ownership of Paysafe Group. Direct bank transfers and eChecks are also good options. Despite being highly secure, though, neither affords the same level of anonymity as mobile casino PaysafeCard deposit.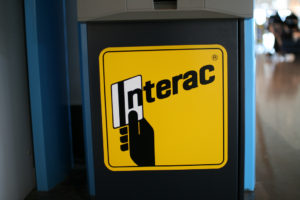 For this reason, my #1 recommendation is Interac deposits. Interac is a third-party payment facilitator that acts as a secure and private link between the player and their bank account. Players who choose Interac deposits will be redirected to Interac, but won't have to supply a login or pass-code. The player chooses which bank their account is with, and is then then redirected again to that bank's website to log in and confirm the purchase. No financial information is provided by you to the mobile casino.
Interac provides the ultimate level of security, and works with most of Canada's major banks, credit unions and other financial institutions. Best of all, it's 100% free, and anyone with an eligible bank account can use it. Learn more about depositing with Interac Casinos Canada here.
#1 Canadian-Friendly Casino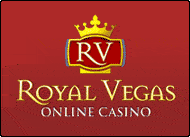 RoyalVegas.ca is our editorial pick for your specific gaming needs in 2022. Currently offering an entire suite of live dealer games, as well as a wide range of Canadian deposit options, RV truly offers a world-class gaming experience.
About the Author
Adalene Lucas: is our jack of all trades here at DBC. She is a skilled coder, gambler, writer and webmaster. She lives in Manitoba where she enjoys the lush landscapes and camping near Tulabi Falls. Nature gives her inspiration to write. When she's not immersed in nature, her favorite words are "game theory". She lives with her husband and their two Labradors, Kophy and Whisper.