16 Oct
How to Play to Win Online Slots Tournaments
Learn how to find, play and win slot machine tournaments online.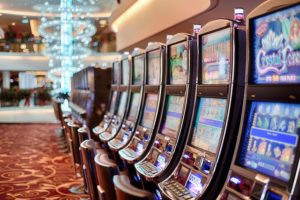 Countless people love to play the slot machines. In online casinos, land-based casinos, airports, bars and anywhere else they're legally displayed, slots are the most populated gambling amusements in the world. Surprisingly, the vast majority of players have never tried playing in online slots tournaments.
Tournament play varies from straight-up gambling in a number of ways. First and foremost, the cost of play can be greatly reduced. Think of it like a raffle or office pool. You and everyone else involved each throw a few bucks into the pool. The cost is low, but the prize can grow to enormous heights. And by the time it's over, at least one person will be a whole lot wealthier.
Some casino slots tournaments are set up in a winner-takes-all fashion. These are great for the top finisher, but most people prefer to play for a widespread prize pool. The money bubble may cover the top 10 players for every 100 who enter, in which case a 500 player field would pay the top 50. Of course, the higher you land on the leaderboard, the larger your share of the cash pie will be.
In the following text, we'll discuss three important topics regarding online slots tournaments. First, we'll talk about where to find them. Next up is a basic tutorial on how to play slot machine tourneys. Last but not least, we'll tackle the issue of employing an optimal strategy for the best odds winning, or at least cashing, in the event.
Finding Online Slots Tournaments
There are a lot of online casinos that offer tournament play. Many of them are associated with special promotions, only available now and again. The ones you'll want to find are the regularly scheduled events; particularly the ones with full daily schedules. These give players of all skill levels and bankroll sizes a chance to compete.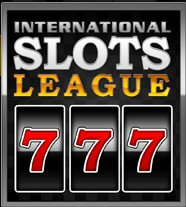 The oldest slot machine tournament schedule in existence, to my educated knowledge, is the International Slots League. Hosted by the Fortune Lounge Group, the ISL has been around for nearly two decades. It is semi-exclusive to the FL Group of online casinos, available only at its foremost brands:
Royal Vegas Casino
Platinum Play
7 Sultans Casino
Vegas Palms
ISL events are hosted multiple times throughout each day, guaranteeing no less than $40,000 per week. Members of these casinos can find the complete schedule of slots tournaments in the casino lobby by clicking on the 'Game View' tab, followed by 'Tournaments'.
How to Play Slot Machine Tournaments Online
The ISL consists of two basic tournament types, Scheduled Tournaments and Sit'n Go Tournaments (SNGs).
Scheduled events have a specific start time. You can sign up for these events any time during open registration, which generally lasts 24-48 hours leading up to the start time. You'll be expected to be online and ready to play in the event when it begins. If something comes up, you can unregister any time during open registration hours for a full refund.
SNGs are a bit different. These tournaments are open at all hours of the day for anyone who's ready to participate. Once enough players are registered, the event begins. Take note of how many players are required to start an SNG. The more players that participate, the higher the prize pool will be. Again, if you change your mind, you can unregister from an SNG anytime before the seats are full.
During registration, the amount of the buy-in will be deducted from your account balance. You'll also be asked to choose an Alias – the name you'll be listed as in the leaderboard. Once a casino slots tournament gets underway, you and all other participants will start with the same number of credits usually 10,000. Your job is to spin the reels and win as many additional credits as possible. winnings will be displayed as your score, shown in the 'Win Box', along with a Mini-Leaderboard that shows your current rank in the event. Players are ranked by their Win Box score; highest first, lowest last.
When time is up, the players with the highest Win Box score share in the pot.
Optimal Strategy for Casino Slots Tournaments
The best part about playing in casino slots tournaments is that there is no special mental capacity required to win. There are only two elements you'll need to take into account.
First is game selection. Unless you're restricted to playing one particular slot machine, you'll want to choose the one with the highest return to player (RTP), and/or the largest number of bonus features. Free spins, pick'em bonuses and other second-screen games tend to award the highest payouts. Trigger a few of these and you'll be well on your way to the top of the leaderboard.
Second, speed is your friend. The goal is to have the highest score, so the more times you spin the reels, the faster your Win Box can rise. With a quick finger and just enough luck, you can win your fair share of slot machine tournaments online. Being so cheap to play, at the very least you'll have a fantastic time trying!
#1 Canadian-Friendly Casino

Jackpotcity.com  is our editorial pick for your gaming needs. Currently offering an entire suite of casino games, as well as a wide range of Canadian deposit options, JackPotCity truly offers world-class gaming.