13 Oct
By the Odds: Is Online Bingo better than Online Slots?
An odds comparison of online bingo games and online slot machines – which is the better deal?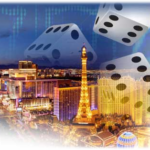 There are hundreds of ways to place a bet these days, and tens of thousands of places to do it. You can enter casinos, bingo halls, poker rooms, race tracks and sportsbooks all over the world, or simply go online and gamble on a computer or mobile device.
Casino goers tend to flock to the slot machines or blackjack tables, depending on how much mental effort they want to exude. Those seeking a more communal experience often prefer bingo. It takes little effort to play, and can be wildly entertaining, similar to a solitary experience on the slots.
Today, we're going to examine the differences between playing bingo and slot machines over the internet. I've chosen the online variety for the simple fact that slot machines pay way better online than they do in any land-based casino. First, we'll take a quick look at each game.
Online Bingo Games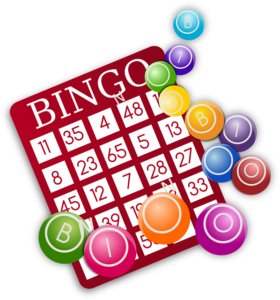 There are two major types of online bingo, the European 90 Ball version, and the North American 75 Ball version. Since I, and I assume the majority of my readers, are from Canada, we'll focus in the North American game.
75 ball bingo can be won in various ways. The traditional way is to cover a single line of numbers on a bingo card, either straight across, down, or diagonally. Due to large crowds, most games now have special patterns like 4 Corners and Coverall, just to name a few.
As the numbers are called, the players mark off the corresponding number on their cards. You can generally buy a few cards, or a lot of cards, for each game. And because it's played online, you won't actually have to keep up with all your cards. They will be marked automatically for you with the closest to winning always appearing at the top.
Online Slot Machines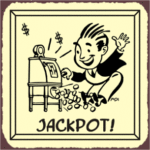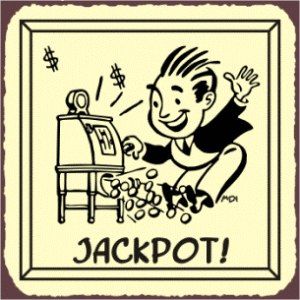 These are the simplest games in a casino. Choose your bet size, press the spin button and wait to see if you've won. They normally have 3 or 5 reels, but some do offer 7 to 10 reels. Bear in mind the more reels there are, the more it will cost you to play.
Today's online slots also tend to have special bonus rounds and features that make them more exciting. Some also carry progressive jackpots that steadily rise in value until they're won.
Online Slots vs. Bingo
So the question here is this – which has the best odds for the player? Unfortunately, there's no straight answer, due to constant variables in bingo games. But if you pay attention, you can make the right choice.
Slot machines are generally the best option because the odds never change. No matter how many features the game has, its return to player (RTP) remains constant. Online slots carry RTPs of anywhere from 94% to 98%, depending on the game.
Online bingo games have a fluctuating RTP that varies depending on lots of factors. The most important is the number of bingo cards you're playing, versus the number of cards you're competing against.
The equation is "your cards" / "all cards" = RTP%
So if you have 5 cards, and there are 100 cards in play, your odds are 0.05, or 5% to win. If you purchase 10 cards, and there are 500 in play, your odds are 2%. The biggest problem is figuring out how many cards are in play.
WizardofOdds supplies a fantastic bingo calculator to help determine how many cards are in play, based on the results of the previous game. The more there are, the more cards you'll need to buy to have decent odds of winning.
You'll also have to play multiple games. If your odds are 4%, you would need to play 25 rounds of bingo to expect a win. If the cost of playing 25 rounds is higher than the expected prize for a single win, it's not worth it. You'll be better off playing online bingo and online slots.
#1 Canadian-Friendly Casino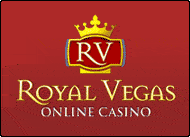 RoyalVegas.ca is our editorial pick for your specific gaming needs in 2022. Currently offering an entire suite of live dealer games, as well as a wide range of Canadian deposit options, RV truly offers a world-class gaming experience.