5 Oct
REVIGLiOS unveils AR Casino App at G2E 2017
New AR casino app a "game changer" for slots and table games manufacturers.
The 2017 Global Gaming Expo (G2E) is set to wrap up today in Las Vegas, Nevada. The gambling industry has witnessed the latest creations of software developers and games manufacturers from all over the world. It is the most anticipated, annual event in the gaming industry.
This year, companies have debuted a legion of new high-tech products. One of the most intriguing of all is an augmented reality (AR) casino app by REVIGLiOS. It's not for gamblers, though. This marvel of technology is for high-end games manufacturers and casino operators.
REVIGLiOS Augmented Reality Casino App
REVIGLiOS, recently rebranded from its former name, Big Ben Parliament Creations (or BBP Creations, for short), found a great niche market for its new product. The iOS app allows manufacturers to show off their wares in a real-time, AR casino environment.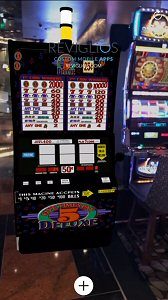 Utilizing the new app, creators of slot machines and table games will be able to demonstrate their products to potential buyers. Operators looking to purchase new slots, blackjack, roulette or craps tables, will get to see exactly what they will look like on their casino floor. They can even preview new furnishings, like bars and ergonomic gaming chairs.
Nick Reviglio, co-owner and developer for REVIGLiOS, was eager to roll out this new product on the opening day of G2E 2017. "This is a game changer for anyone that manufactures high-end casino products," he said.
"To be able to walk around a virtual roulette table or quickly move virtual slot machines on the casino floor will save everyone time and money and allow users to imagine in real-time any combination of possibilities for any product sold to a casino."
AR Casino App Embraces the Future of Gaming
The rapid movement towards new and innovative technology is something the gambling industry is working hard to keep up with. According to many experts, augmented reality and virtual reality (VR) are the express future of the gaming world. REVIGLiOS is one of the first companies to forge ahead with a gambling-dependent AR app for iOS. It's clearly positioning them well ahead of the competition to come.
Holly Hartzell-Revilgio is Nick's wife and fellow co-owner of REVIGLIO. As company project manager and art director, she understands the importance following technological trends, not just in development, but in brand recognition.
"Growing with technology is a must and to have iOS in your name, it didn't take long to realize that our company name needed to grow right along with the technology," she said.
The current BBP Creations website is undergoing renovations. The new site will be ready for unveiling later this month. Mrs. Hartzell-Reviglio also confirmed that additional information will be available at that time in regards to future work on augmented reality apps for iOS, as well as the integration of iBeacons.
From Reno, Nevada, Nick and Holly have both been working in the software programming and development business since 1998. They have successfully run BBP Creation since 2011. Their vision has been steadily evolving alongside the outbreak of mobile technology, driven by the demand for app innovation.
#1 Canadian-Friendly Casino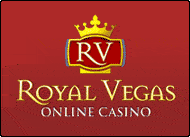 RoyalVegas.ca is our editorial pick for your specific gaming needs in 2022. Currently offering an entire suite of live dealer games, as well as a wide range of Canadian deposit options, RV truly offers a world-class gaming experience.