28 Sep
Induction to Bonus Round Slots at Canada Casinos
A testament to the most ingenious bonus round slots Canada online casinos are famous for.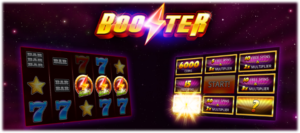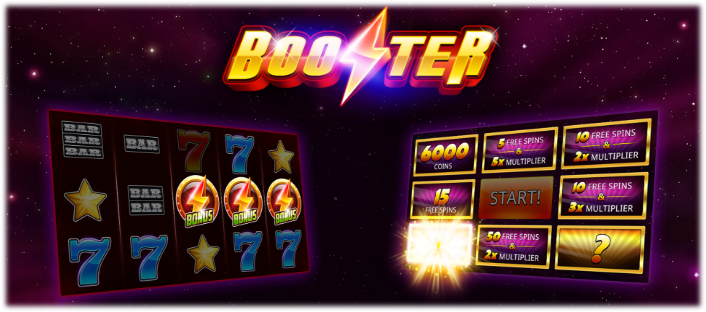 Throughout history, there have been very few things that stood the test of time without some form of change and innovation. Automobiles were great when they appeared a century ago, but they're a lot better now. The first iPhone was a modern marvel, yet nothing compared to the iPhone 8 released this year.
The same goes for slot machines. Their original ingenuity was appreciated by the masses, but over the years they've inspired a consistent evolution in creative design. They went from rotating drums, to spinning reels, to electronic video screens, to digital art forms. They're constantly being endowed with more imaginative and entertaining ways to produce big wins for players.
The progressive nature of today's interactive slot machines has sustained their popularity throughout time. Long before players lose interest in one variety, another is born to garner their attention. It is the competitive nature of the business that drives such ingenuity, culminating into a win-win situation for everyone – the players, the casinos, and the visionaries who create them.
Bonus Round Slots Canada
The most alluring aspect of today's digital slots is the dexterous variety of bonus round features within. Bonus features are often triggered when enough of the correct symbols appear on the reels. Other games may require no specific symbols at all, automatically triggering at random after any given spin.
Famous digital software developers like Microgaming, NetEnt and PlayTech have blazed a trail of innovation with inventive slots features. Smaller companies like Yggdrasil and Habanero have made a name for themselves by producing some of the more unique bonus slots found in today's Canadian online casinos.
Bonus rounds take on a multitude of forms, but one thing remains static. When these special features trigger, the player is all-but guaranteed to strike pay dirt, often winning much more than they would during typical base game spins. We'll take a look at some of the slot machine bonus rounds you can expect to find.
Free Spins Bonus
The most common bonus feature of all is free spins. These are almost always linked to scatter symbols, wherein landing three or more scatters anywhere on the reels triggers the bonus. They may come with multipliers as well, increasing the payout of wining combinations by 2x, 3x, 4x, etc. Once triggered, free games occur automatically, and will not deduct credits from the player's balance.
Pick One
Another common bonus is a pick-one game wherein the player is shown a number of boxes, treasure chests or some other object that matches the theme. The player selects one, revealing an instant prize.
Match 3
Similar to a scratch-off lottery ticket, these bonuses give players a large number of objects to choose from. Once the player unveils three alike prizes, that prize is awarded.
Wheel Bonus
Wheel bonuses are highly versatile. The rewards on the wheel could be a number of free spins or a multiplier (2x, 3x, 4x, etc.) that applies to the total bet placed before triggering the feature. Alternatively, the wheel could offer a specific number of credits. Some are progressive wheels, wherein landing on the right position will transition to another wheel with bigger prizes. In some cases, this will lead to a chance to win a progressive jackpot.
Board Game Bonus
Among the most entertaining of all bonus features, these play out like a board game. The player will repeatedly spin a wheel or roll dice to determine the number of moves on the board. The spaces can deliver multifarious prizes, such as free spins, multipliers, free credits or extra lives (moves). Landing on a negative space could send the player backwards, or end the feature, thereby awarding all collected prizes.
Respin Feature
This is an automatic feature that takes place every time a winning combination aligns. It may happen throughout the whole game, or only during a free spins mode. When this occurs, all symbols involved in the win will hold their position, while the remaining positions are spun again at no cost.
Cascading Reels
Similar to Respins, Cascading reels also trigger after a winning combination. All symbols involved in the win will explode, and more symbols drop down to fill the space, potentially creating additional wins.
Place a Wild
This is a skillful feature, and one of the newest types of slots bonus rounds appearing at online casinos. When triggered, the player will have only 2 seconds to place a wild symbol in any position on the reels. Think fast and it could be worth a huge payout. But if the player fails to choose a location in time, the wild will randomly place itself.
More to Come
The creativity and innovation is sure to continue. There's no telling what the future holds for new bonus round slots at Canada online casinos. The limitations are bound only by the imagination of their demiurgic creators.
#1 Canadian-Friendly Casino

Jackpotcity.com  is our editorial pick for your gaming needs. Currently offering an entire suite of casino games, as well as a wide range of Canadian deposit options, JackPotCity truly offers world-class gaming.