22 Sep
Microgaming to host First Colombia Online Casino
The first Colombia online casino, Wplay.co, to incorporate Microgaming slots and games.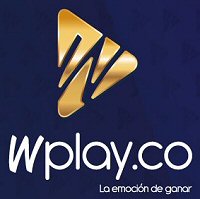 Microgaming has long been the leader in supplying interactive game content to online gambling operators. The oldest company in the business, it offers a vast portfolio of casino slots and games. Hundreds of gambling sites have chosen Microgaming's Quickfire platform to power their desktop and mobile services.
Microgaming is so popular, among both players and operators, that its software systems currently power more than 1,000 websites. That's more than a fourth of the known iGaming industry, and just one reason why the first Colombian online casino has chosen Microgaming as the foundation for its upcoming launch.
Following years of legislative efforts, Colombia finally passed regulations to license online gambling companies within their borders. The first, and currently only, such operator to receive a license is Wplay.co, under the parental wing of Aquila Global Group S.A.S.
Headquartered in Medellin, Wplay went live earlier this year as the nation's first regulated online and mobile sportsbook. The operator provides traditional sports betting, live in-play betting, as well as eSports betting.
Now, they're looking to expand into the online casino business. What better way to kick things off than by teaming up with Microgaming, the world's leading supplier of online and mobile casino slots and games?
Colombia Online Casino Chooses Microgaming
Wplay General Manager, Julio César Tamayo, explained why Microgaming's Quickfire platform was the obvious choice for the upcoming casino launch. "Our motto is: simplicity, speed and permanent innovation," he said. "A motto that is linked to the work that has been done by Microgaming for more than two decades."
The operator has high hopes for a strong presence in Colombia and beyond. At present, the operator is legally capacble of supplying interactive wagering only within its home country. Future plans, however, include expansion into other parts of the world, with a 3-year mission to host 1 million users.
That goal also aligns with their choice of Microgaming as the provisional supplier of online casino slots and games. The Quickfire platform is already has approval to operate in a multitude of jurisdictions all over the world. So long as the Colombia online casino isn't breaking any local laws, all they will need are the corresponding licenses to operate in locations outside of their home country.
Good for the Goose, Good for the Gander
No doubt Microgaming is on board with that plan, as well. The more the merrier, so the saying goes. Being the first to market in Colombia will surely give them an advantage if and when competitors come along. And there's always the possibility Wplay will choose to incorporate more Microgaming systems, like the MPN online poker network, bingo platform and live dealer casino offerings, as time goes on.
Microgaming's Quickfire Director, Andrew Clucas, expressed the digital gaming content makers satisfaction with the new deal. Most notably, it gives them the first foothold in the Colombian online casino market.
"Signing Wplay.co is a significant step for Quickfire as we look to make an impact in the Latin American market. As the first operator to be granted a gaming license in Colombia, our games will be some of the first to go live in the market, which is undoubtedly a strategic advantage," said Clucas.
"We look forward to a long and successful relationship with Wplay.co as we both aim to expand our presence in the region."
#1 Canadian-Friendly Casino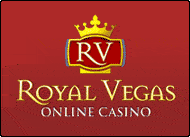 RoyalVegas.ca is our editorial pick for your specific gaming needs in 2022. Currently offering an entire suite of live dealer games, as well as a wide range of Canadian deposit options, RV truly offers a world-class gaming experience.