13 Sep
Beware Progressive Jackpot Payout Policies that Limit Withdrawals
When progressive jackpot payout rules attack!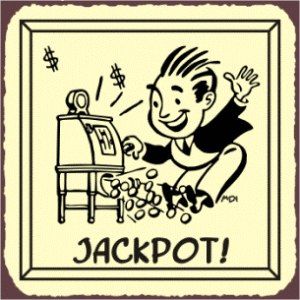 Throughout history, countless slots players have become instantly wealthy. Progressive jackpots are one of the main reasons why so many people choose to spin the reels, despite the house edge being higher than some other games. You can play blackjack 24 hours straight for $100 a hand, but you won't leave the casino a million dollars richer.
Yes, winning a huge progressive slots jackpot is every gamblers dream. If you do so in a land-based casino, you'll sign some forms, take some pictures, and walk away with a much larger bank account. Do so at an online casino, and the experience is a bit different. In rare cases, it can even become a nightmare!
Progressive Jackpot Payout Rules
Most online casinos have policies in place to limit the amount of money a player can withdrawal in a certain period of time. The main goal here is to prevent illegal money laundering, as defined by the regulatory rules of licensing jurisdictions. Players may be restricted to withdrawing $3,000 a week, or maybe $9999 a month.
However, there should be a separate clause regarding progressive jackpot payout policies. The vast majority of today's reputable operators will specify that, in the case of a progressive jackpot win, the player is permitted to withdrawal the full amount, all at once. Something to the effect of, "withdrawal limits do not apply to progressive jackpot winners".
This text should always be found within the operator's Terms and Conditions. It's crucial that you look for this information before playing any progressive slots games, because if that separate clause is not there, you may find yourself waiting years, even decades, to claim a big prize.
Canadian Player Duped By Now-Defunct Casino
Unfortunately, it's happened before, to a Canadian woman by the name Sylvia P. In 2009, she won an enormous $4,188,719.98 jackpot while playing at Joyland Casino. It was powered by Playtech, and has since gone out of business.
At that time, the progressive jackpot payout rules stated that players could only withdrawal $9,000 per month. There was no loop-hole for progressive slots winners. Not only that, but Playtech paid the progressive winnings to the casino, rather than the player, leaving all that money in the hands of Joyland to do with as it pleased.
Sylvia didn't want to wait 39 years to receive her near $5 million winnings, and was given an ultimatum. She could take $9k per month, or agree to take half of the money right then and there. The staff was not nice about it either, forcing her to decide immediately.
In the end, she took that $2.3 million, and apparently Joyland pocketed the rest. No wonder they went out of business! Don't let this happen to you. Be smart, read the terms, and know what you're getting into.
Where Is It Safe To Play Progressives Online?
Since Sylvia's debacle, hidden traps such as these have all-but disappeared from the online casino industry. However, they do still exist, and you'll have to be vigilant to avoid them.
Fortunately, it's a well known fact that Microgaming casinos (e.g. Royal Vegas) do pay out the entire progressive jackpot winnings. They don't waste their time doing it, either. The multi-million dollar Mega Moolah jackpot has been struck 38 times already. Every winner was paid, in full, by Microgaming (not the casino).
#1 Canadian-Friendly Casino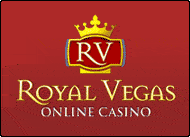 RoyalVegas.ca is our editorial pick for your specific gaming needs in 2022. Currently offering an entire suite of live dealer games, as well as a wide range of Canadian deposit options, RV truly offers a world-class gaming experience.