12 Sep
Postulating the Pros of No Payline, All Ways Slots
All Ways Slot Machines: A love-hate relationship with paytables.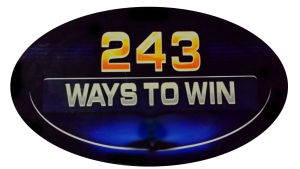 There are many types of slot machines available today. Enough to make your head spin if you examine them closely. We're accustomed to 3 and 5 reel games, but in the digital realm, they can go as high as 10 reels. It certainly creates for some interesting paytables.
By far the most popular variety of reel spinners today are the range of what we call 'All Ways Slots'. These machines do not use the standard paylines so many of us are used to playing. Instead of having 9, 15 or maybe 20 paylines zig-zagging left to right across the screen, these games pay every possible way.
Types of All Ways Slots
There are actually several types of all ways slot machines. The most common are called '243 Ways to Win' games. Containing a 5×3 reel-set, these pay every possible way from left to right. The equation to determine the number of pays is simply: 3x3x3x3x3=243.
Next we have '1024 Ways to Win' slots. These are very similar to the all ways slot machines above, paying all possible ways from left to right. However, they have a reel grid of 5×4. (4x4x4x4x4=1024).
Microgaming took it a step farther with its creation of Dolphin Coast, an all ways slot with a 5×5 reel-set. This game features a colossal 3,125 ways to win.

But there's another type we haven't talked about. And in my opinion, they deserve to carry the name 'all ways' much more than the games described above.
All Ways Slot Machines that Truly Pay All Ways
The real all-ways games are those that pay every single way. Not just left to right, but also right to left. This effectively doubles the number of ways a player can win, and makes the games a lot more entertaining. Normally, by the time the second or third reel falls into place, we already know if we're going to win anything.
With these games, the anticipation lasts right through the stop of the final reel. That's a lot of ways to win, and a lot of entertainment to enjoy. But we're not done just yet. There's still one more game you need to hear about, and it's brimming with so many ways to win, it's more like a match-3 games (al la Candy Crush) than a slot machine.
New Slot Machines with Cluster Wins
The latest craze in online slot machine development is games that feature 'Cluster Wins'. Forget left to right and right to left. These games only require matching symbols to appear anywhere next to one another. They could be above, below, side to side, it doesn't matter. If there are enough touching, they deliver a win.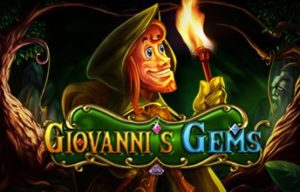 Betsoft launched one of these in August 2017 called Giovanni's Gems. It features a massive 7×7 reel-set, and requires 5 adjacent matching symbols to trigger a payout. Landing a cluster of 25+ diamonds scores a whopping 15,000 coins. It's a really unique game, and one I recommend trying at least once.
There's a Catch, Right?
Yes, of course there's a catch to having so many ways to win. The trade off is the abysmally low payouts for common wins. They are so low that, most of the time, even though you've won something, it will be less than what you wagered. Players tend to develop a love-hate relationship with these types of paytables. But is it really a disadvantage?
In reality, all ways slot machines have the same payback percentages as standard payline slots. Your odds of walking away with a profit or loss do not change. So whichever game you find most entertaining, that's the one you should be playing.
#1 Canadian-Friendly Casino

Jackpotcity.com  is our editorial pick for your gaming needs. Currently offering an entire suite of casino games, as well as a wide range of Canadian deposit options, JackPotCity truly offers world-class gaming.