4 Aug
Top 5 Reason to Play Real Money Live Casino Games
Explore the exclusive benefits of playing real money live casino games.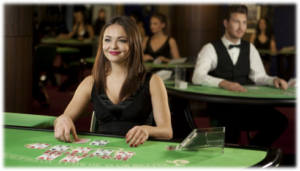 The online and mobile gambling industry continues to rise to all new heights with each passing year. But as technology progresses, so does the way we play. Years ago, every game was digitally rendered, and controlled by a computerized, random number generator. Now, we have access to real money live casino games.
These games are the perfect meld of an online and land-based gaming experience. They combine the ultimate convenience of online and mobile play, with the genuine feel of a real dealer, cards and table, accompanied by actual players.
We'll take a quick look at the top five reason why real money live casino games are better than the traditional online variety.
#1 The "Real" Deal
The most obvious reason to play real money live casino games is the "real" aspect. You're playing a real game, for real money, with a real, professionally trained dealer. The cards are real, and so is the table and other players around it.
Everything about it is as real as a land-based gambling experience, but with no added expenses (travel, food, beverage, tips, etc.) The only similar benefit offered by traditional online casino is the lack of added expense. There's little else "real" about it.
#2 Player and Dealer Interaction
Traditional online casino games lack any sort of interaction. It's a very solitary experience. Some like that sort of thing – especially slots players – but for those who enjoy a bit of camaraderie, a real money live casino delivers.
You'll be able to chat with the other players around the table, as well as the dealer, via the game's live chat interface.
#3 No More RNGs!
Random number generators (RNG) are the driving force behind all traditional online casino games. They determine the outcome of every slot spin and every dealing of cards.
Don't get me wrong, RNGs are proven to be just as random and unpredictable as a genuine shuffle of the cards. But there's something to be said for a professionally shuffled and dealt deck of cards.
#4 Real Money Live Casino Quality
This is one element that can make or break a real money live casino experience. The live streaming video and audio quality must be superb. Some live dealer platforms do not provide this quintessential element, but those that do are wholly commendable for it.
Evolution Gaming, supplied by casinos like Royal Vegas, is the best live casino platform in the business. Don't take my word for it, though. They have 8-straight years worth of eGR 'Best Live Casino Supplier' awards to show for it. The system quality is unsurpassed, and even runs smooth on modestly equipped desktops and mobile devices.
#5 Card Counting is Back!
Ask any blackjack pro if they play traditional online casino games, and they'll say "No!" The reason is because you cannot count cards at RNG blackjack games. The cards are automatically (and electronically) reshuffled after each hand played.
Live dealer blackjack uses real cards, and deals halfway through the shoe before reshuffling, just like a land-based casino. Therefore card counters can take full advantage of the best blackjack strategies at real money live casinos.
#1 Canadian-Friendly Casino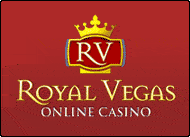 RoyalVegas.ca is our editorial pick for your specific gaming needs in 2022. Currently offering an entire suite of live dealer games, as well as a wide range of Canadian deposit options, RV truly offers a world-class gaming experience.