24 Jul
Make Life Easier with Pay by Phone Bill Casinos
Discover the ultimate convenience and player protection of Pay by Phone Bill casinos.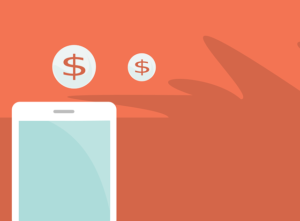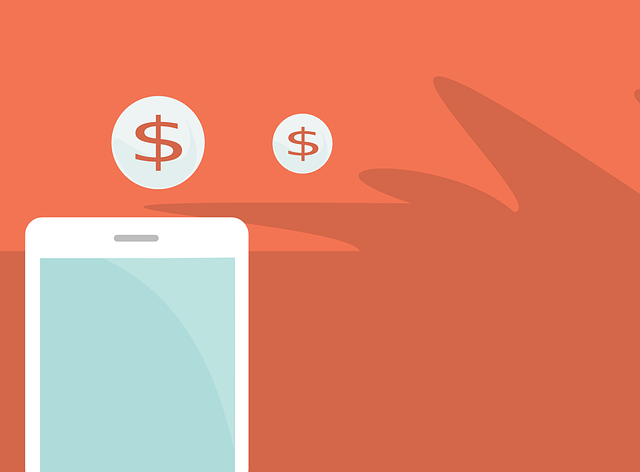 Mobile devices have become the most common way to access the boundless information and entertainment of the world wide web. We do everything on our smartphones and tablets these days. It could be something as simple as checking the weather or looking up that actor's name we can't remember, or something more sensitive, like shopping, paying bills or real-money gambling.
Whatever we do, we want to know that our mobile surfing experience is safe. That our personal and financial information is always protected. Unfortunately, any time we enter sensitive banking or credit card details over the internet, there's always that slim chance that it could be intercepted.
Finally, there's a way to make a payment that never once requires us to divulge such critical details. For online casino gamers who regularly make deposits on their computer or mobile device, that level of safety and security is a Godsend. I'm referring to Pay by Phone Bill casinos, who offer mobile billing and PayforIt casino deposits.
Pay By Phone Bill Casinos
Pay by phone bill casinos are gambling websites that allow their players to make a deposit without entering any financial information whatsoever. You'll never have to type in your credit card number or bank account info. Instead, the amount of the deposit is tacked onto your monthly mobile phone bill.
In this way, players are afforded the ultimate protection. Their financial details will never be stolen when making a deposit, because there is no sensitive information being transmitted during the process.
Other payment methods claim to offer similar security. E-wallets like Neteller, PayPal and Skrill promise the highest level of protection by providing users with a service that never requires them to give card/bank details to online merchants. But you will have to provide those card/bank details to the online payment processor.
When you pay by phone bill, there's very little, if any, information that transmits over the internet. At most, you'll provide your mobile phone number and the name of your service carrier. At the least, you'll provide no information at all. Either way, you'll receive an SMS message to confirm that the deposit is to be charged to your mobile billing account, verifying the correct person is responsible for the charge.
Best of all, it's a free service. There's no additional charges applied when using pay by phone bill casinos. Therefore the amount you deposit is the amount you pay.
What Phone Plans are Eligible?
All major—and even some minor—cellular phone plans are eligible for mobile billing. You can use the service whether you have a monthly payment plan, or are a pay-as-you-go customer.
For pay-as-you-go accounts, you will have to have enough credit on your account to cover the amount of the deposit. Monthly payment plans will simply attach the deposit amount to your upcoming bill.
How to Deposit at Pay By Phone Bill Casinos
The first step is to sign up an account with a casino that offers deposit by mobile billing. This is, in fact, the most difficult part. Because the concept is relatively new, there aren't a lot of pay by phone bill casinos to choose from—at least not yet.
When seeking out an online casino, you'll first have to make sure mobile billing payments are available to players in your country. That's the tricky part, because so many are region-specific. Pay by Phone and PayforIt casino deposits, for example, are provided for 'UK customer only'. Next, make sure the site carries a stellar reputation for integrity and customer satisfaction, and is licenced in a reputable jurisdiction, like Gibraltar, Isle of Man, Malta, and/or the UK.
Once you've registered with a promising casino, log in and go to the banking section. Choose to make a deposit, and look for one of the following options:
| | | |
| --- | --- | --- |
| Mobile Billing | Pay by Phone | PayforIt |
| | | |
From here, your experience will vary based on what device you're using, and whether you're connected to the internet via 3/4G Network or WiFi.
Pay by Phone Bill on Computer
If you're using a computer, you will be asked to enter your mobile service carrier and phone number. If they match up, you'll get an SMS message on your mobile phone to confirm the number belongs to you. Follow the brief instructions in that message and the deposit will be instantly credited to your casino account.
Pay by Phone Bill on Mobile with WiFi
When connecting to the internet via WiFi, you need to provide your phone number. An SMS message is sent to the phone for verification purposes. Respond appropriately to receive deposit confirmation.
Pay by Phone Bill on Mobile – 3/4G Network
This is the easiest option of all, designed for sheer convenience and utmost security for mobile casino gamers. When using the mobile device that is associated with the phone bill, there is no need to provide any extra information. Enter the deposit amount, confirm the SMS message, and that's it.
#1 Canadian-Friendly Casino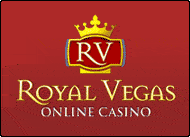 RoyalVegas.ca is our editorial pick for your specific gaming needs in 2022. Currently offering an entire suite of live dealer games, as well as a wide range of Canadian deposit options, RV truly offers a world-class gaming experience.
About the Author
Adalene Lucas: is our jack of all trades here at DBC. She is a skilled coder, gambler, writer and webmaster. She lives in Manitoba where she enjoys the lush landscapes and camping near Tulabi Falls. Nature gives her inspiration to write. When she's not immersed in nature, her favorite words are "game theory". She lives with her husband and their two Labradors, Kophy and Whisper.