6 Jul
The Global Phenomenon of Slot Machines Online
Discover the driving force behind the global phenomenon of slot machines online and on land. They're easy, cheap and offer huge payouts. What's not to love?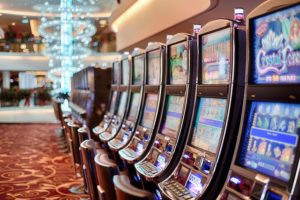 After more than a century of evolution, slot machines have become the most beloved form of gambling all over the world. Sports betting, horse racing, poker, blackjack – these are all immensely popular. However, they are mere niche markets compared to the enormous popularity of the slots.
These machines started out as bar-toppers around the turn of the 20th century. It wasn't until they appeared in the world's first major gambling hub, Las Vegas, that they really caught on. Slot machines became the favorite pastime of the lady folk while their male counterparts wiled away the hours at the poker tables.
Many years and technological innovations later, there's no longer a gender-line that separates fans of these fast-paced, high paying gambling devices. Slot machines online and on land have become a global phenomenon, and there's several discernible reason for it.
Slots Are The Easiest Games To Play
Of all casino games available, slot machines are by far the easiest of all to play. Unlike every table game on the casino floor, there's no specific set of rules one needs to study or abide by. Players simply insert money into a cash/voucher receptacle (or make a deposit to play slot machines online), press the Spin button, and cross their fingers.
Slots Are Cheap To Play
The vast majority of land based casinos have table game stakes starting at $5 per hand. For the casual gamer, that can get very expensive, very fast. In stark contrast, slot machines can be extremely cheap to play.
The actual cost of a slot will usually depend on the number of paylines it features. A 5-reel penny slot with 9 lines will carry a minimum bet of $0.09 per play. You could choose to play just 1 payline, decreasing the cost to $0.01, but that is strongly discouraged since it decreases the payout percentage, or return to player (RTP).
3-Reel slots will often allow up to 3 or 5 coins per play. Thus a penny version will have a minimum bet of $0.03 to $0.05; a nickel machine $0.15 to $0.25, etc.
More modern varieties, especially found in slot machines online, offer 'ways to win', instead of paylines. They start at 243 ways to win, and can scale up into the thousands. But don't worry, these are pretty cheap too, usually starting with a minimum bet of $0.40.
Slots Carry The Highest Payouts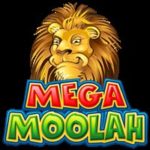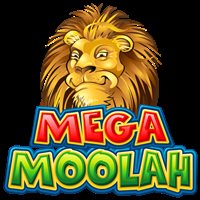 There are thousands of progressive slot machines online and on land that pay out enormous, life-altering jackpot prize. Some are seeded at $10,000, some $100,000, and a few at an amazing $1,000,000.
Microgaming's Mega Moolah series (available at Royal Vegas) are among the most popular slot machines online, known as the 'Millionaire Maker'. In fact, it currently holds the world record for highest online progressive jackpot ever paid (€17,880,900).
When you put it all together—ease, cost and ability to win life-changing payouts—it's easy to see why slot machines online and on land are the most popular form of gambling all over the world.
#1 Canadian-Friendly Casino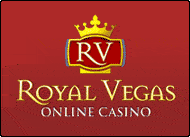 RoyalVegas.ca is our editorial pick for your specific gaming needs in 2022. Currently offering an entire suite of live dealer games, as well as a wide range of Canadian deposit options, RV truly offers a world-class gaming experience.