1 Jun
WGS launches first in Wild X Slot Series, 7x Lucky Sevens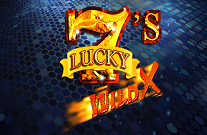 WGS Technology is one of the online casino industries oldest digital slots firms. WGS was originally Odds On Game, before re-branding to Vegas Technology, and now WGS Technology. The games have only gotten better with age (and name changes), exemplified by this week's release of the first installment in a new Wild X Slots Series, titled 7X Lucky Sevens.
WGS has been working on the new Wild X Slots Series for some time now. Fans of the online casino software provider's work have eagerly anticipated the release of the new series, and they weren't disappointed.
7X Lucky Sevens is a classic 3-reel slot with a few great features worth mentioning.
Wild X Slot Series Multipliers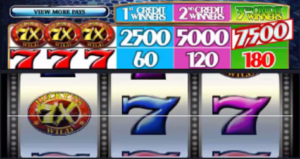 The 'Wild X' slots series is being designed to give players access to classic slot machines with big multipliers on the paytable. As the name implies, 7X Lucky Sevens dishes up a 7x multiplier every time a Wild 7 is involved in a winning combination.
If a 7x multiplier is enough to bring a smile to any slots lover's face, just imagine the Cheshire grin you"ll be unable to hold back when a pair of 7x Wilds show up on the central reel. Those 7x multipliers work in tandem to deliver a colossal 49x multiplier with two on the line.
The highest payout of all occurs for a trio of Wild 7's on the line. This pays an instant 7,500x the total bet.
$25k Guaranteed Progressive Jackpot
The new game also comes equipped with a guaranteed progressive jackpot that's already paid out at least once since the game first appeared on the mobile slots market less than a week ago.
The presence of a progressive jackpot has always been an element of intrigue for slots fans. The rarest form is the guaranteed progressive jackpot, and it's got players of WGS casinos very excited.
A guaranteed progressive jackpot is one that must pay out before the jackpot reaches a specific threshold In the case of 7x Lucky Sevens, that threshold is set at generous $25,000.
While it's not the kind of payout that will change a person's life forever, it's certainly enough pay down those credit card bills, purchase a new set of wheels or don the fine jewelry a gal has always dreamed of. At the same time, it's low enough to ensure the progressive pays out often, keeping players at the reels in hopes of becoming the next big winner.
7x Lucky Sevens A Hit with Jackpot Fans
According to Ryan Wilson, Manager of WGS-powered Lincoln Casino, the guaranteed progressive jackpot is already causing quite a stir among players of the new Wild X Slot Series' debut.
"It's only been in the casino a few days and 7X is already in our top five," extolled Mr. Wilson. "The RTP is what it should be (about 96%) and the jackpot has already paid out at least once."
The casino manager went on to further address the popularity of 7X Lucky Sevens' perfectly attuned progressive.
"The jackpot is a huge attraction because your chances of winning aren't related to the amount you wager," he said, explaining that the jackpot can be triggered by any bet size. "Give it a shot," he encouraged, "anyone can win!"
#1 Canadian-Friendly Casino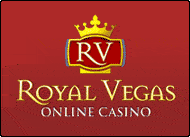 RoyalVegas.ca is our editorial pick for your specific gaming needs in 2022. Currently offering an entire suite of live dealer games, as well as a wide range of Canadian deposit options, RV truly offers a world-class gaming experience.