30 May
Drinks no longer Free Casino Comps in Vegas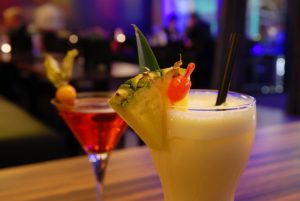 In the old days of Las Vegas, free casino drinks were the norm. Players at the bar expected to be served, and bartenders were happy to oblige. Frothy beverages and fruity cocktails were liberally poured as an incentive to stay and play. Now, casinos are scraping the barrel for every dollar they can, reserving free casino drinks for high-volume players only.
Casinos all over Nevada are taking a 'buzz kill' approach to comping beverages. Caesars Entertainment was the first to experiment with comp-tracking technology back in 2015, installing special systems on video poker machines at the bars.
Having decided the trial was a success, nine Caesars properties in Las Vegas, Lake Tahoe, Laughlin and Reno now rely on the new system to comp free casino drinks.
The new Complimentary Validation System was developed by Ardent Progressive Systems and Games. When installed on a video poker machine, it tracks how much – and how quickly – a player is wagering. The bartender is discreetly notified by tiny flashing lights if a player is, or is not, worthy of a free beverage.
Caesars' Executive VP of Communication, Rich Broome, attempted to justify the company's actions. "We are making a concerted effort to reward our larger-spending customers," he said. "This discourages people who are just looking for a free drink."
Caesars Entertainment isn't the only gambling corp to turn stingy in Vegas. Free casino drinks are limited by similar bet-tracking technology at MGM Grand, the Palazzo, the Venetian, and Westgate (formerly Las Vegas Hilton). Other locations scheduled for upcoming installment include Golden Nugget, Hard Rock and Treasure Island.
Feed the Beast: Vegas Free Casino Drinks
How much wagering does it take to earn a free casino drink these days? All properties can adjust their individual limits, but Broome said Caesars casinos require average betting of US-$4 per minute.
Once a player upholds the $4/minute standard for two consecutive minutes, a small green light will flash on the back of the video poker machine, indicating to the bartender that they've earned the comp.
If the player's wagering habits fall below the required minimum, the light begins flashing red. No more free drinks are served to the patron unless their machine's light turns green again.
Broome said the average value of each drink is $10, based on the price of common orders like Smirnoff Vodka and Johnny Walker Black (not top-shelf brands).
MGM's comp-tracking technology uses vouchers rather than lights. When a player has wagered enough to earn a free casino drink, their machine will print a voucher. They simply hand the voucher to the bartender in place of payment when ordering.
MGM Executive VP Alan Feldman wouldn't specify how much a player needs to wager to receive a voucher. Instead, he advised players to ask their bartender how much they need to spend.
Free Casino Drinks Are Rewards, Not Incentives
Like Broome, Feldman justified the latest Vegas free casino drinks trend. "In the 1950s, the industry was trying to incentivize. Now, it's a reward," he explained.
"This isn't a way of trying to induce further gambling," added Feldman. He explained it as a way for casinos to recognize and reward their more valuable gamblers.
Just to clarify the situation—in Las Vegas, free casino drinks were never meant to be served to all patrons. Only those committed to wagering were meant to receive them. But without bet tracking technology in place, it was common for non-gamblers and low-wagering patrons to be served alongside those who 'deserve' such comps.
#1 Canadian-Friendly Casino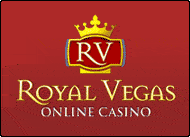 RoyalVegas.ca is our editorial pick for your specific gaming needs in 2022. Currently offering an entire suite of live dealer games, as well as a wide range of Canadian deposit options, RV truly offers a world-class gaming experience.