31 Mar
Instant Gratification a false argument in Millennial Mobile Gambling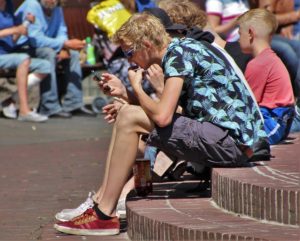 Ahh, the Millennial mobile gambling craze. We keep hearing about this. How games manufacturers and operators are tirelessly brainstorming new ideas on how to attract today's younger generation to live and online casinos. How the key to appealing to them is 'instant gratification'.
Millennials want wins, and they want them now. They want to be able to tap a screen, place a bet and know immediately whether they've won or not. The industry must adhere to this desire, less their profits stumble in an ever downward spiral as the older generations slowly but surely deplete their pensions and simply die off…
Sure, it sounds like a viable campaign; a tangible marketing strategy destined for greatness. But is it really? No. It's nothing but bullsh… er, hogwash!
Millennial Mobile Gambling
The key to seizing millennial mobile gambling fans is about giving them their style of entertainment. It has nothing to do with how fast they can win (or, more often than not, lose) money.
Think about it. I'm going to be 39 years old in a few days. I'm no millennial. I'm a proud product of Generation-X. And I don't care to wait any longer than the next guy for anything that I might find gratifying.
When I wake up, I want a cup of coffee placed in my hand the moment I finish buttoning my pants. I want to ask Amazon's Alexa for the weather and have it spoken to me in a matter of seconds; not click over to the weather station or search for the day's forecast on my smartphone.
And I know very well that my parents – an even older generation – feel the same way. They just don't complain as loudly as us Gen-X-ers 😉
Instant Gratification For Everyone!
The argument that millennials are all about instant gratification is nothing but an erroneous theory dreamed up by tired marketing team's that couldn't come up with anything better. The fact is, we all want instant gratification, no matter how young or old we may be.
And if you really think about it, almost every land-based, online or mobile gambling amusement in the world already provides that sense of immediate win or loss. When I spin the slots reels, I know within seconds if I've won or not. Roulette, blackjack, baccarat, video poker – they all work the same way. One quick game, win or lose, rinse and repeat.
The only gambling activities that don't offer instant results are lottery drawings, bingo and (most) sports betting. When you purchase a lottery ticket, you have to wait for the drawing to occur. When you play bingo, you have to wait for the caller to pull and announce the numbers. In sports betting (aside from some live in-play betting options), you have to wait for the contest to end.
Hourly Lottery Draw is No Solution
The millennial mobile gambling craze won't skyrocket just because they can play the games faster. But don't try telling that to Bit8, who just invested countless amounts of money in a new product called Lottery Hero, an online lottery drawing that occurs every hour, not every night or week.
The company calls it a "revolutionary" new way to play the lottery, with "rapid gratification" that's "designed to appeal to millennials". Bit8 promotes the game as having "no skill required", which is a complete contradiction to what the smarter half of the industry knows millennials really desire; the ability to incorporate some type of skill into their wagers.
This generation grew up on video games. They grew up racing virtual cars and blasting away at enemies on a PC or console, using quick reflexes and fine-tuned muscle memory mechanics to get ahead in these games. Call of Duty, League of Legends, DOTA 2, Counter Strike:Global Offensive… these games aren't about instant gratification. They're about dexterity and long-term skill.
If any company wants to tap the millennial mobile gambling market, that's the way to do it. And I, for one, will be instantly gratified when the industry finally develops more technology to that end.
#1 Canadian-Friendly Casino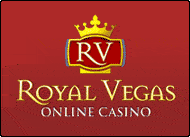 RoyalVegas.ca is our editorial pick for your specific gaming needs in 2022. Currently offering an entire suite of live dealer games, as well as a wide range of Canadian deposit options, RV truly offers a world-class gaming experience.