28 Mar
Yggdrasil's Chibeasties 2 Slot gives players Ultimate Control
In June 2015, innovative online slot developer Yggdrasil wowed the interactive gambling community with the release of its Chibeasties Slot. Nearly two years later, the company has quenched the insatiable thirst of Chibeatsties fans with the launch of a sequel, releasing the new Chibeasties 2 Slot earlier this month.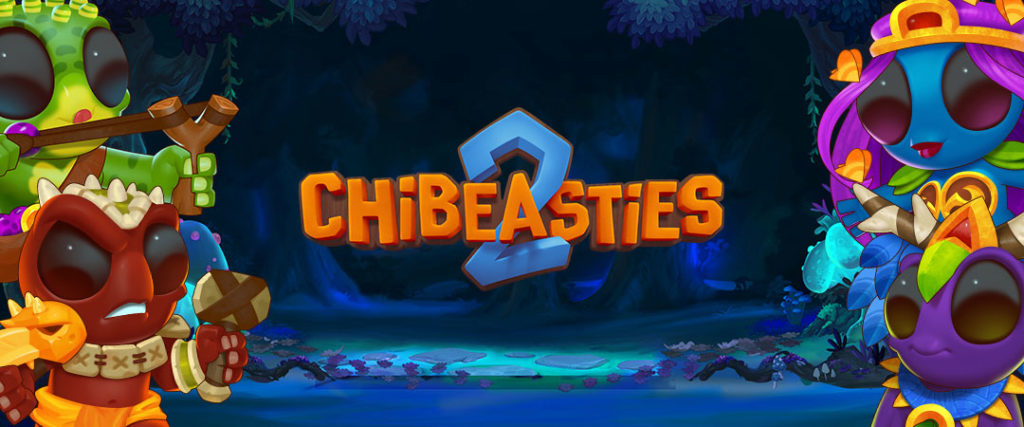 Those cute, cuddly and mischievous forest critters are back, and this time they're giving players ultimate control over the game. The game begins by asking players to choose which 'Realm' they want to play in, with each realm offering a different feature.
Chibeasties 2 Slot Realms and Features
Below is a description of the various Realms integrated into the Chibeasties 2 Slot, plus two static features – Free Spins and Mutations – that appear in all realms. Note that players can switch realms after any spin during the base game.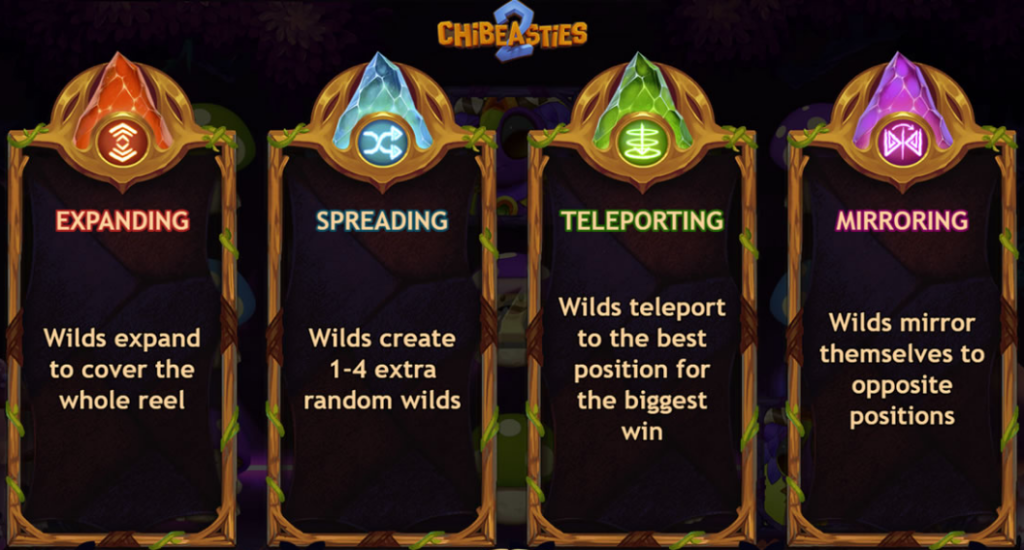 Expanding Realm (Fire): Players who choose to play in the Expanding Realm will experience the expanding wilds feature. Each time a red wild symbol appears on the reels, it will instantly catch fire, expanding top to bottom across that entire reel. If wilds appear on multiple reels in a single spin, all will expand, greatly increasing the player's profit potential.
Teleporting Realm (Nature): The Teleporting Realm is perhaps one of the most interesting wild features I've ever come across. Represented by a green wild symbol, anytime a wild lands on the reels in this realm, it is automatically teleported "into the best possible position on the reels". Wherever that wild will do the most good in terms of payouts, that's where it goes. More than one wild can be teleported per spin, creating some excellent payout opportunities.
Spreading Realm (Water): Playing in the Spreading Realm spreads anywhere from 1 to 4 extra wilds into random locations on the reels. With a little luck and 2+ blue wilds to begin with, this can put a whole lot of wilds all over the screen.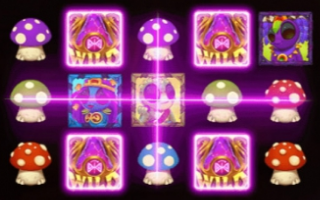 Mirroring Realm (Magic): In the Mirroring Realm, purple wilds have the special ability to be mirrored onto a parallel location across the reels, along an X/Y axis (see image right). If the wild lands on an axis line, it will mirror left and right, or top and bottom, on the axis, creating two extra wilds instead of one.
Static Feature – Mutation: The Mutations feature is static, meaning it's available throughout all realms of the Chibeasties 2 Slot. Not only that, it can be triggered at random in the base game, and always triggers in free spins mode.
When Mutation is activated, it will go into effect after the wilds already on the screen have completed their special feature. The original wilds involved in that feature will then mutate into another realm's wild.
For example, if playing in Spreading Realm, once the original wild has spread to random locations, it could mutate into a teleporting wild, moving to whatever position creates the highest possible winning combination.
Free Spins: Landing 3, 4 or 5 Scatters on the reels awards 7, 15 or 30 free spins. The Chibeasties 2 slot does not allow players to change realms during free spin games, but all wilds that land on the reels will always trigger the Mutation feature.
#1 Canadian-Friendly Casino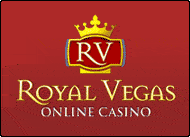 RoyalVegas.ca is our editorial pick for your specific gaming needs in 2022. Currently offering an entire suite of live dealer games, as well as a wide range of Canadian deposit options, RV truly offers a world-class gaming experience.