10 Mar
Canada Online Betting Kingpin Divests his Crown
Has David Baazov, former CEO of Canada online betting giant Amaya, gone from 'King of the Mountain' to 'Bottom of the Barrel'? It's doubtful the situation has escalated so far. More likely, his recent divestment of 7 million shares in the online gambling firm, is just another way to further distance himself from the company.
Mr. Baazov has gone through quite a lot of changes these last few years. Not long ago, he was sitting upon the throne of an exponentially growing company that he built from the ground floor up. But what he calls a successful strategic business model, security regulators in Quebec call duplicitous and wholly illegal.
AMF Charges Againt Baazov
The investigation by the Autorité des marchés financiers (AMF) stemmed from Amaya Gaming's $4.9 billion purchase of Oldford Group, the company presiding over the world's largest online poker business, PokerStars. The AMF since charged David Baazov with multiple counts of insider trading leading up to – and thereafter – that acquisition.
The Canada online betting firm's then-CEO was quick to repute the allegations last March, and has maintained a plea of innocence ever since. However, with shares plummeting surrounding the official charges against him in March 2016, Mr. Baazov elected to step down from his CEO position – temporarily at first, and officially in August.
The corporate mastermind said he chose to distance himself from the company with the intention of helping Amaya "avoid the distraction" of a legal exchange. His latest decision to divest himself of near 30% of his shares in the company was attributed to a similar factor.
Canada Online Betting King Divests Crown
Early this week, it was confirmed that David Baazov sold 7 million Amaya shares of the online gambling company on the S&P/TSX composite index. His divestment went for CAD $19 per share, earning him about $133 million.
The Canada online betting company's former kingpin still owns a notable stake in the company. Of the 145.56 million common shares available, Mr. Baazov remains in possession of about 17.6 million shares, or approximately 12.1% of the company's common stock.
Sending Baazov Into The Shadows
According to Amaya, the former CEO's disposition was necessary to secure a restructuring of some of its first-lien loans. One of the provisions of the company's refinancing deal was to shift Baazov's presence further into the shadows.
Amaya suggested that some lien holders are unwilling to approve the restructuring deal if its former CEO continued with his bid to buyout Amaya and take the company private. That was the former leader's oft-vocalized intention for many months.
According to the company, "certain lenders" required a "certain current shareholder" ability to "directly or indirectly acquire control of the company" must be eliminated. The terms of the restructuring contract state that, if Mr. Baazov regains control of Amaya, the end result will be "an event of default and potential acceleration of the repayment of the debt under the credit agreement for the first lien term loans."
Now, by reducing his stake from 17.2% to 12.1%, he seems to be sending a clear message that he no longer plans to take over the online gambling firm.
Court Date Set for November
Baazov and several of his alleged accomplices in the insider trading scandal have been scheduled to appear in court in November. The trial has been projected to last 13 weeks, with the AMF confirming it has around 50 witnesses to call in its favor.
It's still highly debatable whether the case will make it to trial, though. Many experts have already pointed out that, in cases such as these, the defense usually comes to a settlement before it ever reaches the court.
#1 Canadian-Friendly Casino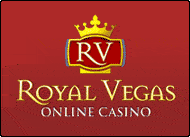 RoyalVegas.ca is our editorial pick for your specific gaming needs in 2022. Currently offering an entire suite of live dealer games, as well as a wide range of Canadian deposit options, RV truly offers a world-class gaming experience.