3 Mar
Canada Slots Player denied $10k Jackpot over Self-Exclusion
A Canada slots player says he was wrongfully denied a $10k jackpot prize he won at the OLG Slots at Mohawk Racetrack. The Ontario Lottery and Gaming Corp (OLG) says they cant pay the prize, because he signed a self-exclusion form nearly two decades ago.

At a glance, it would seem the OLG is in the right. Voluntary self-exclusion is a binding commitment made by the player, with clear guidelines that specifically state, any prizes a player manages to win cannot be paid out.
But there's a bit more to this story than that. For one, there were…
Multiple Wins Paid Already
The Canada slots player in question is John Marando, an 82 year old man who just began visiting the Toronto area casino earlier this year. He told the National Post that he'd already won jackpots worth $1,000 "a couple of times", and had no trouble cashing out those winnings.
On February 17, Mr. Marando again visited the casino, owned by OLG and operated under a lease agreement by Woodbine Entertainment Group. Luck was on his side once more, as this time he won a $400 prize.
Upon collecting his winnings, he decided to drop $20 of that back into the same $2-per-spin machine. Nine spins later, he his luck soared to the tune of $10,002. But the reaction wasn't quite what he'd expected.
Casinos Says "We Can't Pay You"
Once again, the Canada slots player made his way to the cashier to pick up his winnings, but the casino staff weren't so congratulatory this time around. Instead of paying him the 5-figure jackpot, Mr. Marando says he was ushered into a back office, where he was told "we can't pay you, you signed yourself out 17 years ago."
Ontario's self-exclusion program is designed to help gambling addicts who know they have a problem. Once they sign a voluntary self-exclusion form, the rules state that they cannot collect winnings from gambling.
However, the casinos are also supposed to perform due diligence to keep them off the casino floor.
Mr. Marando argues that he had no trouble entering the casino, or cashing out multiple slots prizes of $400 to $1,000 in the last two months. It wasn't until he struck a larger, more life changing prize, that the casino bothered to stop him.
Canada Slots Player Suffers Memory Loss
The story escalated when the former Brinks security driver told the National Post he doesn't remember submitting a self-exclusion form, despite records showing he did so in Niagara Falls, Ontario almost two decades ago.
"Sorry, I forgot…" isn't generally an accepted excuse, but in this particular case, it just might be. Mr. Marando claims to have suffered a a head injury that required brain surgery 8 years ago. At that time, he says the doctors told him that the brain injury could result in memory loss.
"I can't remember 17 years ago," he said. "I'm 17 years older and I've had a brain operation about eight years ago."
Rui Brum, a spokeswoman for the OLG, said the regulator can't comment specifically on the case, due to privacy laws. However, she did say, "If they are self-excluded then AGCO [Alcohol and Gaming Commission of Ontario] regulation … prohibits us from paying out the prize."
Mr. Marando isn't going to let it go so easily. The Canada slots player confirmed he's already contacted an attorney on the matter, adding, "I'm not going to let them get away with it."
#1 Canadian-Friendly Casino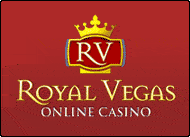 RoyalVegas.ca is our editorial pick for your specific gaming needs in 2022. Currently offering an entire suite of live dealer games, as well as a wide range of Canadian deposit options, RV truly offers a world-class gaming experience.