9 Feb
Visa and MasterCard Casinos in Canada
If you gamble online regularly then there's a good chance you have used credit cards or debit cards. And if that's the case, then there is an equally good chance that you have used Visa and MasterCard casinos. These two brands are some of the biggest. They can be found on credit cards and debit cards around the world, not just here in Canada.
There is a reason these two brands are so common, a reason they are popular in the online gambling industry. In fact, there are many reasons. But there are also many downsides.
In this guide we'll take a look at those upsides and downsides. We'll also point out some of the best Visa and MasterCard casinos and sports books for Canadians.
The Benefits of Visa and MasterCard casinos
The main benefit to these payment methods is that everyone has one. If you're of legal gambling age, then there's a good chance that you will have at least 1 debit card. After all, you need this card to process many of the other payment methods, as you can't get verified PayPal or Skrill accounts without one, and you definitely can't use bank transfers.
Because everyone has them, the casinos know that by offering them as a payment method they are offering their services to the majority of players out there. These methods also provide speed and ease of use to the customer. They are also safe, especially in the case of credit cards. If you are a victim of fraud then you should be able to get your money back with both credit cards and debit cards, but it will be easier with credit cards.
The Downsides of Using Visa and MasterCard casinos
There are downsides to both of these payment methods, and they balance each other out. For instance, credit cards may be safe and great for fraud protection and prevention, but they also charge fees, it's rare that you will be allowed to withdraw to them, and they are not as easy to get as debit cards are.
On the other hand debit cards are more common, they are easy to withdraw to and they and don't charge any fees. But they don't carry as many security features as credit cards do and you're not covered as well as you would be with a credit card either.
Visa or MasterCard?
So, what are the differences between these two companies? Well, the truth is there are very few differences and of the ones that do exist, none of them really apply to online gambling. For instance, some credit cards have better reward schemes than others. In fact, American Express are often the best for these schemes, followed by MasterCard. But you can't get reward points for gambling online as the payments are processed as cash transactions, which do not count.
The fee structures are slightly different, but the only fee that matters is typically the same with both of them. Visa and MasterCard also have different chargeback schemes. But in both cases you should still be able to get your money back. The bank will also play a much bigger role than the brand of your credit card will.
Visa and MasterCard Casinos
As discussed already, these options are available on most websites. In fact, the only times they are not available are when you're gambling on "US friendly" sites. Many card issuers (as well as most web wallets) do not facilitate online gambling in the United States. This is a hugely contentious issue and it was actually one of the reasons PokerStars, Ultimate Poker and Full Tilt Poker were indicted all of those years ago.
So, if these options aren't available then you should be very wary. If they are, you still need to make sure the site is regulated, certified, licensed and audited. Once you check off all of those boxes then the number gets a little smaller, but it still covers hundreds of sites.
The Best Visa and MasterCard Casinos
If you focus only on sites that are established, are available in Canada, have 24/7 customer support, loyalty schemes, bonuses in excess of $1,000 and a proven record of paying its customers, then the above list gets even smaller and sites like Royal Vegas Casino begin to standout. This site has been one of Canada's favorite casinos since it was founded back in 2000, and it also has a huge following in Australia and across Europe, where it is based.
Royal Vegas Casino uses the Microgaming software as a main foundation, but it also has table games, scratch cards, slots and other games from developers like Net Ent and IGT. One of the things that attracts most players to Royal Vegas Casino is the $1,200 new member bonus. But these bonuses are actually quite common. The thing that makes Royal Vegas Casino standout is the loyalty bonus and association with Fortune Lounge Group. This is a VIP community of gamblers that all Royal Vegas Casino members are automatically signed up to.
The Best Visa and MasterCard Sports Books
If you want to bet on sports then your options are even more limited. There may be dozens of casinos that fit the bill, but there are only a handful of sports books. Of these, Sports Interaction seems to be one of the most popular. There are others that cater for Canadian players, including WilliamHill and Bet365. But these are based in Europe and focused on the United Kingdom. As a result, Canadian sports and preferences tend to get overlooked.
On Sports Interaction however, there is more of a Canadian theme. You can bet on everything from the National Hockey League and Major League Baseball, which operate on both sides of the border, to the Canadian Football League, which is 100% Canadian.
#1 Canadian-Friendly Casino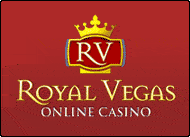 RoyalVegas.ca is our editorial pick for your specific gaming needs in 2022. Currently offering an entire suite of live dealer games, as well as a wide range of Canadian deposit options, RV truly offers a world-class gaming experience.