9 Feb
Virtual Visa Casinos in Canada
Virtual Visa is one of the best ways to get money into an online gambling account without taking any risks and without wasting too much time. It's fast, it's easy to use and there are no fees. In this guide we will take a look at the Virtual Visa in its entirety and will also point out the very best Virtual Visa casinos.
What is Virtual Visa?
Virtual Visa is essentially an online gift card that is branded with the Visa name. The difference is that a Virtual Visa can be used anywhere, and not just on a single store. As long as the online store accepts Visa, then you should be able to use it there.
So, why is this important for gamblers? Well, for one thing, it gives them a way to receive gambling credits as gifts. How many times have you settled for gift cards to a local department store or a local cinema when all you wanted to do was receive cash so you could gamble? If someone buys you a Virtual Visa instead, then that's exactly what they can do.
These cards do not carry any financial details or personal information either, which means there is no security risk. As a result, you can try out casinos that you would otherwise ignore, taking more risks and staying safe regardless. Of course, you can't withdraw to a Virtual Visa card, which means you will need to add another method when ready. But you can deal with that problem when it arises, because let's be honest, it's a good problem to have.
How to Purchase a Virtual Visa
You can buy a Virtual Visa card from gift sites like GiftCards.com. Once you signup then you just need to choose the amount that you want to purchase. This ranges from a minimum of $10 to a maximum of $250, with any denomination that you choose in between.
The amount that you choose is essentially the amount that you will be gambling with, because as soon as you use your Virtual Visa then the money you have on it will be transferred to the online gambling account.
If you want to spend more than $250 then you can just buy more than one card. This will allow you to take better advantage of the bonuses and promotions offered by the bigger Virtual Visa casinos. Speaking of which…
The Best Virtual Visa Casinos
Royal Vegas is one of the best Virtual Visa casinos out there. One of the things that has always set this casino apart from others is the fact that it offers over two dozen different ways to deposit. This is by far the most we have ever seen, and goes to show just how much Royal Vegas want to cater for all of their players.
Royal Vegas is based in Europe. That's where it is regulated and licensed. Yet it goes out of its way to offer payment methods that are only available in countries like Australia, New Zealand and here in Canada. This is perhaps why Royal Vegas is one of the biggest European casinos outside of Europe, and why it has been such a big hit in Canada.
Royal Vegas get a lot of credit for their $1,200 new member bonus. This has been going for several years and at no point has it decreased or disappeared, which is unusual in this business as such big bonuses are often fleeting. However, despite this, you'll actually get more as a loyal player than you do as a new one.
There are many reasons for this:
Royal Vegas Features
Fortune Lounge Group: All members of Royal Vegas are automatically signed up to the Fortune Lounge Group. This is a VIP community for gamblers and it covers several sites. It comes with its own bonuses and has offered everything from blackjack tournaments to slots tournaments, prize draws and more. All of which is free to join for members of Royal Vegas.
Loyalty Program: You will be signed up to the Royal Vegas loyalty program as soon as you join. This isn't the best one we have seen, but it's not bad either. And when you add the Fortune Lounge Group loyalty program on top, it makes this one of the best loyalty bonuses around.
Regular Promotions: Royal Vegas also offer regular promotions from time to time. These promotions range from free spins on new slots to top-up deposit bonuses, bonuses for depositing with certain methods, and more.
Other Casinos
There are many other casinos that operate in Canada and accept Virtual Visas. One of the casinos that has been working very hard to take Royal Vegas's business lately is BetWay Casino. BetWay is a huge gambling brand, which means it has a colossal marketing budget behind it. This, along with its reputation around the world, has allowed it to slip seamlessly into the Canadian market and to become one of the most popular casinos.
Many players find BetWay Casino to be lacking in places, because it's not just a casino. It began as a sports book and for the most part, that's what it remains. The casino is more of an afterthought than anything else, and that shows in many places.
Jackpot City is another Canadian Virtual Visa casino that is worth considering. This is actually very similar to Royal Vegas in many ways. The platform is similar and it's a fully licensed, paid-up casino. However, the bonuses are smaller, the options are fewer and on the whole, you just don't get as much as you do on Royal Vegas.
If the aforementioned Virtual Visa casinos aren't quite to taste, then maybe one of these will be:
Casino Room
Party Casino
888 Casino (part of the 888 gambling group, which includes 888 Poker and 888 Sports)
Spin Palace
You can use Virtual Visa to deposit on all of these. All of them also accept Canadian players and are fully regulated. Still, we recommend that you check them out in advance. Compare them to the casinos mentioned above, see which one suits you best and then sign up.
#1 Canadian-Friendly Casino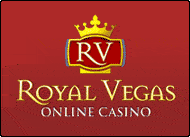 RoyalVegas.ca is our editorial pick for your specific gaming needs in 2022. Currently offering an entire suite of live dealer games, as well as a wide range of Canadian deposit options, RV truly offers a world-class gaming experience.